March 2, 2020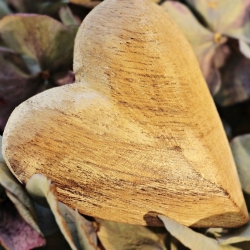 At the recent World Economic Forum in Davos, workers around the globe could be forgiven for remaining sceptical at the news that the corporate world now regards them as stakeholders, and as important to their organisations as shareholders and customers. The traditional employee/employer relationship is slowly changing. Where the relationship was once exclusively hierarchical, it is now evolving into more of a partnership. Employees want to be more involved in processes and decisions. Subsequently, teams need to be more collaborative and communicative to drive innovation and creativity. To encourage optimum performance, leaders must learn to coach and encourage, rather than simply direct.
Given most employers are still measuring engagement through workforce-wide surveys, the danger is from a research standpoint, the abundance of questions in the classic census survey format has not always proved effective. The concern for employers is research has not been able to drive consistent improvements in engagement. Business leaders might worry employees will experience "survey fatigue." The truth, however, is that employees are only tired of surveys that frequently fail to lead to any noticeable change. The problem is inaction driven by long annual surveys that offer little in terms of immediate progress.
In recent years, companies have begun favouring more collaboration in their operations, decisions and structures. A younger workforce requires much more inspiration to stay engaged and meet company targets. Engagement has become far bigger than merely offering the best salary. It's now about ensuring workers feel valued, are constantly learning and get inspired by the company's vision.
Capitalise on the rise of employee value  
According to an Achievers report, 92 percent of employees agree when they're recognised for a specific action, they're more likely to take that action again in the future.  The glaring reality is employers now need to embrace mechanisms which are proven to make employees feel valued or risk losing those employees. To solve recognition gaps, ensuring employees frequently feel empowered is vital. Companies have, for example, conjured up ways to bring staff together by creating shadow boards. The main advantage of including employees who may not have the same breadth of experience is they can view the resulting effects of a decision from a different perspective.
Dynamically engaging workers in the decision-making process could invigorate a whole company. Whilst specialist advisory boards are not new, the age/gender focus has often not accurately represented the majority of the workforce. On top of this, companies who have a very rigid hierarchical structure have disenfranchised more junior members. Ensuring employees feel more like stakeholders means closing the divide, and embedding a culture where communication between managers and employees is more two-way.
Employees who feel their ideas are making an important contribution to the company, and therefore shaping the organisation's future, are both reassured they are being listened to and likely to become more productive. If big business keeps its word, this new-found focus on workforce wellbeing promises to boost long-term progress and push employee engagement further up the corporate agenda.
Building trust
Given that YPO found that 43 per cent of its global network of 28,000 CEOs had never measured employee trust within their companies, the question remains how top firms can close the gap between their rhetoric and their actions. Building trust is rarely a seamless process and maintaining trust is no easier. As the report notes, competing priorities, a lack of time and a lack of alignment within senior leadership threaten the effectiveness of trust-building efforts. What can make things more uncomfortable is leaders repeatedly consulting external stakeholders to address internal issues.
The hardest thing to do as a leader is to become more transparent about the decisions which influence your teams
Something will have to change. The hardest thing to do as a leader is to become more transparent about the decisions which influence your teams, but the benefits of doing so are tangible. Leaders should also establish and communicate why employees are so central to what a company's values are. Providing a manual during the induction will not suffice; reinforcing a company's values will require weekly emphasis. Employees expect purpose and meaning from their work, and organisations that meet these expectations earn high employee trust.
Make trust an important foundation for your business and brand. Create and implement a plan for building a strong culture of trust across your organisation. Understand that cultivating a culture of trust is a group effort and leaders who define such a plan report greater effectiveness in their trust-building efforts.
Lastly, tap into practical methods which are designed to ensure trust works. For example, some companies have made a habit of asking executives to share their decision-making processes with employees as often as possible to build greater transparency. Critics, however, are bound to dispute whether employees are sufficiently qualified to become key stakeholders in the running of a company. That is why building trust will require bold actions.
Pride in the company may be the single biggest driver of engagement, according to an internal survey among Facebook employees. When employees feel optimistic about the company, embrace the mission, and see the positive connection between the company's services and the role they play , they feel a natural sense of ownership and engagement. One practical way to bring this to life is through a transparent employee recognition programme that reinforces that connection and aligns the entire organisation to the mission, values and behaviours. And when that happens, all of a company's stakeholders feel the benefit.
Image by S. Hermann & F. Richter