May 2, 2022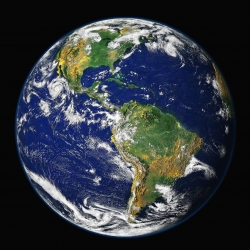 The Urban Land Institute's (ULI) Greenprint Center for Building Performance announced today that five more of its real estate members have aligned to ULI Greenprint's net zero carbon operations goal. These real estate leaders join the 25 ULI Greenprint members that have already adopted this goal to reduce the carbon emissions of their collective portfolio under operational control to net zero by the year 2050.
The five ULI Greenprint members newly committing to net zero emissions are ACRE, The Green Cities Company, Hang Lung Properties, MetLife Investment Management, and Pembroke (by 2035). These companies collectively own and operate more than 90 million square feet of real estate worth more than $52 billion in assets under management (AUM).
"We are thrilled to see more and more ULI Greenprint members setting net zero targets and developing cost-effective plans to achieve portfolio-wide carbon reductions," said Billy Grayson, Executive Vice President for Centers and Initiatives at ULI. "We applaud the leadership, dedication, and vision of each company that has made this commitment, and we look forward to working with them and the entire ULI Greenprint community of practice on strategies to meaningfully reduce the built environment's impact on climate change."
ULI Greenprint real estate members are dedicated to reducing carbon and increasing energy efficiency in their real estate portfolios as part of their business strategy. To date, members have improved energy efficiency and reduced year-over-year greenhouse gas emissions by more than 46% and are on track to meet ULI Greenprint's original goal of 50 percent reduction from 2009 figures by 2030.
ULI Greenprint's net zero carbon operations goal is a way for existing ULI Greenprint members to lead the way in reducing their impact on climate change beyond their carbon reduction commitments. The goal encourages portfolio-wide carbon reductions via energy-efficiency improvements, on-site renewable energy, green utility power and building electrification, off-site renewables, renewable energy credits, and offsets. The goal is in line with the Paris Agreement and the Intergovernmental Panel on Climate Change's (IPCC) recommendation to keep global warming below 1.5? Celsius.
The ULI Greenprint real estate members who have aligned to the net zero carbon operations goal represent nearly $970 billion in AUM, more than 1.79 billion sq/ft (1.66 million sq/m), and more than 7,170 buildings across more than 20 countries. A list of those members who have aligned to the net zero goal can be found here. A list of the 70 current ULI Greenprint members can be found here.
More details on the ULI Greenprint net zero carbon operations goal can be found at uli.org/netzerogoal.