May 20, 2021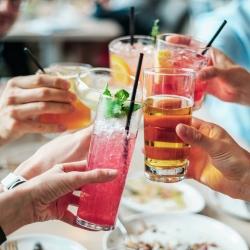 Only 3.7 percent of UK Gen Zers value flexible and hybrid working policies as most important to them in their future company, claims a poll of over 4000 UK Gen Zers from Yubo. Despite the current discussion regarding maintaining flexible working from home policies as the UK restrictions begin to ease, Gen Zers do not value this as highly as other aspects of work.
The poll, which is focused on UK Gen Z's plans after leaving secondary school and career goals, claims UK Gen Zers value a good work-life balance as the most important aspect of a business with a third (32.2 percent) of respondents choosing this option. This was followed by a good salary (26 percent); a social culture (12.3 percent); equal opportunities (7.9 percent); the ability to learn new things (7.8 percent); and career advancement prospects (4.7 percent).
Additional team benefits such as free lunches, snacks, team holidays, contributions to gym memberships or mobile phone expenses ranked second to last with 3.2 percent of respondents saying this was the most important to them. Surprisingly, only 2.1 percent of respondents said that environmental protection policies are the most important thing to them in their future workplace, which ranked last.
The survey claims that a large percentage of UK Gen Zers aren't planning to pursue higher education at all, with nearly two fifths (37 percent) wanting to go straight into the workforce or get an apprenticeship.
The past year had a huge impact on Gen Z, including school closures and multiple lockdowns, while entrance into the workforce is harder than ever. ONS Data highlights that while the UK unemployment is steadily declining, with most recent figures placing it at 4.9 percent at the end of February, it is still 0.9 percent higher than a year earlier. The younger generations have been the worst affected, with more than half of people who lost jobs in the past year aged under 35, with a further quarter aged between 25 and 34. Despite this, Yubo's poll of 4,000 UK Gen Zers claims that over half (55.8 percent) are feeling either rather optimistic or very optimistic about their future.
UK Gen Zers value a good work-life balance as the most important aspect of a business
UK Gen Z also have plans of their own when it comes to their careers – 14.8 percent of respondents have aspirations to start their own business and a further 10 percent want to explore their own side projects as they work full time. The majority (53.7 percent) also envision their future in the UK rather than abroad.
However, over two fifths (42 percent) of students said they still planned to go to university in the coming school year. For those that plan to pursue further study, the most popular subject area is Creative Arts and Design with nearly 15.4 percent of respondents saying they plan to explore further studies in this area, closely followed by Medicine at 14.5 percent. Despite the business need for digitally skilled employees, studies in Science, Tech and IT, ranked 6th in popularity, with only 9.5 percent of Gen Z respondents planning to study within this area.
Nearly 10 percent (9.2 percent) of the Gen Z students said that due to the impact of COVID-19, they no longer want to pursue further studies as previously planned but instead want to take advantage of easing restrictions to travel elsewhere.
Image by bridgesward