September 30, 2019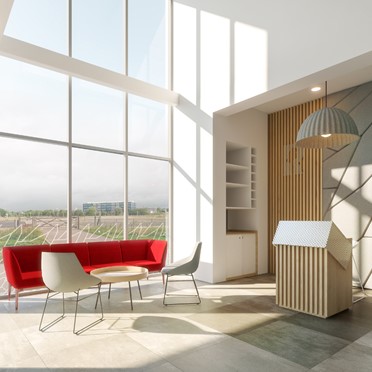 Over the past year, flexible workspace made up over a third of of commercial property transactions in London despite only making up around 6 percent of the total office supply in the UK capital, according to a new report by The Instant Group.
According to the report, UK Market Summary: Flex is Leading the Way (registration), the trend is evident across the UK. There are now 6,075 flex space centres across the UK, having grown 7 percent over the last six months alone. In total, flexible workspace, which includes coworking, serviced offices and hybrid centres that offer both private offices and shared working, amounts to more than 85 million square feet of the UK office market.
Highlights of the UK Market Summary
• Flex space made up 35 percent of commercial property transactions in the last 12 months
• The number of flex space centres in the UK is now at 6,075 – an increase of 7 percent in the last six months
• There is now more sub-5000 sq ft of leased space available on the market than at any time since 2009
• Demand for 25+ desk requirements for flex space has increased by 25 per cent in the Capital and 35 per cent throughout the rest of the UK
• Despite the additional demand, market penetration of flexible workspace vs conventional space is still relatively small at just 4 percent of total office supply
"It has been a remarkable year for flex space as we start to see a proliferation of choice, with client demand forcing operators and landlords to aggressively evolve their models to differentiate and specialise," explained John Duckworth, Managing Director for the Instant Group, UK and EMEA.
"We have also seen how the sub-5000 sq ft leased market is being eroded by the flex sector. Vacancy rates in this critical element of the conventional office market are on the rise as clients seek flex alternatives. The outcome is an inexorable rise of hybrid flex / lease solutions, with landlords now having to move to cater for additional flex demand that has been impacting the high-volume, transactional element of their market."