September 21, 2022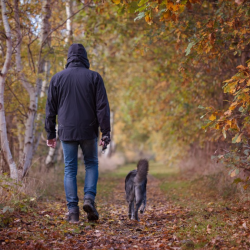 At the halfway point of a six-month pilot programme of a four-day week in the United Kingdom, results so far indicate that the idea has been backed by an overwhelming majority of those companies taking part, with many already saying the move will be permanent. A poll found that 88 percent believed the trial was working 'well' for their business. Just under half (46 percent) of respondents said their business productivity had 'maintained around the same level', while 34 percent said that it had 'improved slightly', and 15 percent said it had 'improved significantly'.
More than 70 organisations signed up for the six-month trial, which kicked off at the beginning of June and is being run by 4 Day Week Global in partnership with think tank Autonomy, the 4 Day Week UK Campaign, and researchers at Cambridge University, Boston College and Oxford University. More than 3,300 employees are getting a paid day off weekly through the course of the trial.
4 Day Week Global CEO Joe O'Connor says, "The organisations in the United Kingdom pilot are contributing real-time data and knowledge that are worth their weight in gold. Essentially, they are laying the foundation for the future of work by putting a four-day week into practice, across every size of business and nearly every sector, and telling us exactly what they are finding as they go.
"We are learning that for many it is a fairly smooth transition and for some there are some understandable hurdles – especially among those which have comparatively fixed or inflexible practices, systems, or cultures which date back well into the last century.
"While for most organisations the pilot prompts many pleasing discoveries and outcomes – a lot of businesses have more flexibility and nimbleness among their people and teams that leaders often know at the outset – there is friction for others, and this can be based on a variety of factors, many of which can be addressed or substantially improved in the pilot itself. 4 Day Week Global and our partners are supporting these businesses to ease their transition to a flexible work model, and using the findings to inform the process for many more businesses to trial, adapt, and reap the benefits of emphasising productivity over time – thereby transforming the world of work for all of us."
A plurality of views and diversity of approaches to the pilot is evident among respondents to a brief internal check-in survey of the participating companies, undertaken around the pilot's halfway point. A series of questions were posed with a multi-choice answer on a scale of 1 to 5. Of those that responded (41 companies):
88 percent of respondents stated that the four-day week is working 'well' for their business at this stage in the trial;
46 percent of respondents say their business productivity has 'maintained around the same level', while 34 percent report that it has 'improved slightly', and 15 percent say it has 'improved significantly;
On how smooth the transition to a four-day week has been (with 5 being 'extremely smooth' and '1' being 'extremely challenging'), 29 percent of respondents selected '5', 49 percent selected '4' and 20 percent selected '3';
86 percent of respondents stated that at this juncture in the trial, they would be 'extremely likely' and or 'likely' to consider retaining the four-day week policy after the trial period.