August 4, 2021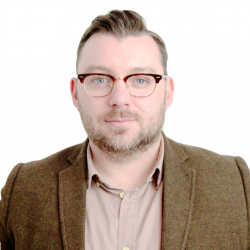 Freespace, a workplace technology solution, has appointed Perry Braun as its new marketing director. Perry brings over a decade's worth of experience in senior marketing roles, both agency and client-side, and this appointment is a significant part of Freespace's global growth strategy.
Perry brings knowledge of optimising UK and international businesses through change management and digital transformation. These roles have previously required a clear leadership style and vision to deliver an array of KPIs. At Freespace, Perry will be responsible for developing and leading the company's global marketing strategy.
His experience agency-side includes working for MediaCom where he represented brands such as Shell, Nokia, Vertu & AIG. He also worked for Havas International where he led the accounts of Pernod Ricard, AXA, Philips, BBC & Turkish Airways. Perry also brings a wealth of experience in the financial services sector having worked with brands such as FirstData, Infinox Capital, and Interactive Investor.
Commenting on his appointment, Braun said: "This is an exciting time to be joining Freespace, which continues to play a pivotal role in supporting large organisations and their workforce return to offices safely. It has a solid international reputation and I'm excited to play a part in elevating the business further across key markets such as finance and large professional services organisations."
Raj Krishnamurthy, Freespace CEO, added: "I'm delighted to welcome Perry to the team. He brings a wealth of experience, strengthens our offering, and will play a major role in expanding our global footprint. Our solutions are supporting the return to work across various sectors, and I'm confident Perry will help build our reputation within new markets."