May 24, 2023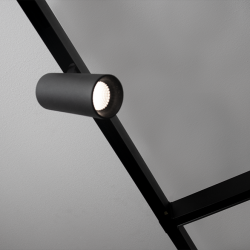 FUTURE Designs, the international designer and manufacturer of luminaires and lighting solutions, has launched its latest ultra-thin lighting design, NARO. Subtle in design, the aesthetic makes NARO architecturally neat and understated. Being only 22mm wide, NARO caters for the ever increasing demand for thinner minimal profiles. The innovative product has the creative adaptability to form countless configurations in square or linear formations, offering flexibility for any brief.
The potential applications are extensive; NARO offers 7 different head options to covering all needs, from spot and linear profiles to stick pendants, making this system highly flexible and suited to all types of space from traditional offices to breakout spaces, and boardroom as well as hotels, bar and restaurants.
The FUTURE Designs lighting system offers variable brightness and colour temperatures options, from warm to cool white, providing perfect light levels to visually enhance any environment, whilst maintaining the highest levels of functionality.