February 22, 2023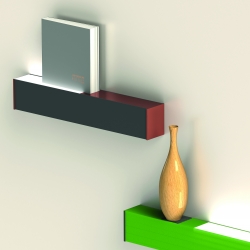 FUTURE Designs will highlight the Carbon Careful Initiative during the upcoming Workspace Design Show, demonstrating its expertise and commitment to the refurbishment and reuse of existing luminaire carcasses to increase the sustainability of commercial premises. Find out more about the FUTURE Designs Carbon Careful Initiative at stand GB45 at the Workspace Design Show 27-28th February at the Business Design Centre, Islington, London.
FUTURE Designs have pioneered the refurbishment and upgrading of existing luminaire carcasses with the latest LED technology for over 12 years. transforming them into highly efficient carbon reducing lighting solutions, extending the lifespan, and drastically reducing overall costs in many landmark buildings across the UK and internationally.
As part of the Carbon Careful Initiative, FUTURE Designs refurbished, reused and adapted circa 1400 suspended light fittings in the landmark Willis Building, 51 Lime Street. The existing fluorescent system originally supplied by FUTURE Designs in 2005 was replaced with the latest LED technology. This sustainable upgrade produced a 39 percent power saving and in reusing the luminaire housing, 19.4 tons of aluminium was saved from ever being produced. That equates to 36 tonnes of carbon, the equivalent to running an average car for 172,615 km.
The Carbon Careful Initiative has been what one can only describe as "a best kept secret" however with the growing demand to refurbish re use and restore wherever feasible, FUTURE Designs feel this is an ideal moment to elaborate on their ability and expertise.