February 21, 2023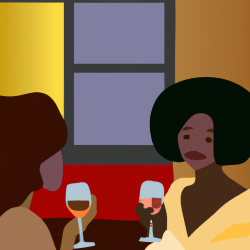 Businesses that adopted a four day working week as part of a pilot programme say they are more profitable and their staff are fitter, happier and more productive, researchers have told MPs. A large majority of companies that took part in the pilot now plan to carry on. The programme, led in the UK by non-profit 4 Day Week Global, the UK's 4 Day Week Campaign and think-tank Autonomy,  involved around 3,000 workers through a six-month trial of a four day week, with no loss of pay. This brings the global campaign's total number of completed pilot participants to 91 companies and approximately 3,500 employees.
Overall results suggest that almost every organisation will stick to a four day week post-trial, with 91 percent definitely continuing or planning to continue, and a further 4 percent leaning towards continuing. Only 4 percent of participants are definitely not continuing.
Companies rated their overall experience of the trials an average of 8.5/10, with business productivity and business performance each scoring 7.5/10. Revenue rose by 35 percent over the trial periods when compared to similar periods from the previous year, and hiring increased while absenteeism decreased.
The health and wellbeing of employees also improved, with significant increases observed in physical and mental health, time spent exercising, and overall life and job satisfaction. Rates of stress, burnout and fatigue all fell, while problems with sleep declined.
Environmental outcomes were also encouraging, with commuting time falling across the full sample by a half hour per week.
CIPD research from 2022 found that a third (34 percent) of employers expect the four-day week to become a reality for most UK workers in the next ten years, but just a small minority plan to make the change in the next three years. The biggest challenges for firms that had reduced hours at the time of the CIPD's survey were that new ways of working did not suit everybody in their organisation (32 percent), they were unable to achieve the same volume of work/outputs as before (30 percent) and that the task required someone to be present.
"It's fantastic to see companies exploring different patterns and ways of working as we navigate a changing world of work," said Peter Cheese, chief executive at the CIPD in response to the new report. "This pilot has shown the potential organisations have to rewrite the rules on working norms across different roles and sectors, and create better balance of working lives for their people whilst maintaining business output and outcomes.
"At this stage there is no 'one size fits all' and the reality is we're some way away from 4-day weeks becoming widespread. Our recent CIPD research found just one in three companies expect it to be the reality for most UK workers in the next ten years.
"However, this pilot has shown the willingness to innovate and that the four-day week could be a valuable option to improve work-life balance and retain and attract people. The challenge will be in ensuring fairness, making sure people aren't overworked on the days they are working, and ensuring productivity can be matched or bettered by working fewer hours. This will mean organisations understanding the people management practices and investments in technology that together will enable employees to work smarter rather than harder.
"The 4-day week could well become our collective norm but there are still many things to be worked through, and throughout this debate there must be a clear focus on creating jobs and work that are good for people. This is the time to ensure that flexible working in all its forms is being explored, and that wellbeing and inclusion are key considerations alongside productivity and outputs."