January 18, 2018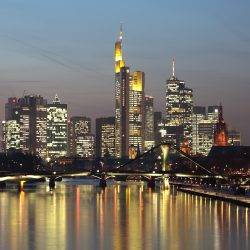 Germany is no longer the most popular global destination for corporate real estate investment, according to BrickVest's latest commercial property investment barometer. Formerly the most popular location in Q3 2017, Germany has now fallen in favour among investors behind the UK, US and France. Germany saw a drop in popularity from 34 percent to 23 percent in the last quarter, marking its lowest rating since Q2 2016. The UK, however, rose from 27 percent to 29 percent in Q4 2017, managing to sustain its general popularity by consistently ranking above 25 percent.
Both the US and France have also gained popularity with investors, with nearly one in five (19%) preferring the US over other regions and 18% now selecting France as their location of choice (up 4% since Q2 2016).
The Barometer also revealed that the hunt for income ranked highest (38%) as the primary investment objective of BrickVest investors this past quarter. This has risen by 6% from 32% in Q3 2017.
Notably, interest in secondary cities as target markets continues to steadily increase (from 37% in Q3 2017 to 41% by the end of 2017). These include Birmingham, Newcastle, Bristol etc.)