October 1, 2020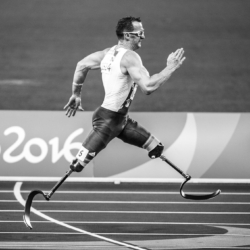 The Valuable 500 – the global movement which is working to get 500 of the world's largest businesses to commit to placing disability inclusion on their business leadership agendas – announces 326 global businesses have committed to putting disability inclusion on their board agenda.
The latest global companies to join the movement come from across industries and all four corners of the world, including Australia, Japan, South America, Middle East, Europe, India and the USA.
Those signing up include Addleshaw Goddard, AGL, Al Baraka Banking Group, ANZ, B&Q, Brenntag, British Land, Capgemini Group, Compass Group, Daimler, DNP Group, DuPont, Ecopetrol SA, Endesa, FT, Gin Group, Ipsos MORI, Kurt Geiger, LSEG, Macquarie Group, Nissan Motor GB, OM Metals, Pets at home, RELX, SEGA SAMMY HOLDINGS, INC., SHOWA DENKO K.K., Sumitomo Life, Travis Perkins plc, Urban Research Co., Ltd, Verizon, Vestas Wind Systems A/S and Yomiuri Shimbun.
The Valuable 500 remains the only global CEO community dedicated to radically transforming the business system across the whole supply chain for the benefit of all those with a disability. Launched on the main stage at the World Economic Forum's Annual Meeting in January 2019, the movement announces that 326 companies have so far committed to putting disability on the business leadership agenda.
This total brings the combined revenue of The Valuable 500's current members to over $4.5 trillion, encompassing 55 sectors, with over 11.9 million employees and reaching across 31 countries.
This announcement is made on the 75th anniversary of UNGA as marked by Member States, and the 10 year count down to the completion of the UN's 2030 sustainable development goals.
"We must also not overlook the key issue of intersectionality between gender, race, class, disability."
Within a decade of the deadline for completing the goals, there are still huge strides to be made. The pandemic has only further widened inequalities with fear of increased poverty, further impact to the environment and a moving away from achieving the goals.
Disability is included in five of the Sustainable Development Goals, including goal 8, promoting inclusive economic growth, full and productive employment allowing persons with disabilities to fully access the job market, and 10, emphasizing the social, economic and political inclusion of persons with disabilities. Furthermore, 'persons with disabilities' or 'disability' are specifically mentioned 11 times throughout the 2030 Agenda for Sustainable Development.
The Valuable 500's goal is critical to meeting the goals of the UN's 2030 Agenda for Sustainable Development, as currently, 15 percent of people worldwide live with some form of disability. When including the families of those living with a disability, this number rises significantly to 53 percent. Businesses cannot afford to exclude a market comprising of talented employees who can contribute significantly to the business sustainability agenda, and valuable customers with a significant spending power of $8 trillion per annum.
Sanda Ojiambo, Executive Director of the United Nations Global Compact, comments: "One of the key pillars of the United Nations Global Compact is Social Sustainability, and within this a cornerstone is focused on people with disabilities. With 1.3 billion people globally we cannot afford to ignore them and Business is at the heart of ensuring inclusion for all. The Valuable 500's bold ambition has paved a way for us all to realise business can and needs to be inclusive and this needs to happen now. With this global collective, now celebrating 326 businesses committing to disability inclusion from over 30 countries, I am optimistic that we will reach a point where global business integrates the SDGs into their core business strategies and operations to achieve a world where everyone is included."
Eddie Ndopu, UN Secretary General's Advocate for the Sustainable Development Goals, comments: "The Valuable 500 initiative is a catalyst for the tipping point that we have been waiting for. People with disabilities constitute 1.3 billion people and it is time for the world to recognise and validate the lived experience of this tenacious and resourceful segment of society. We know that business is a transformative force for change and so it brings me tremendous joy as a disability activist and as one of the Secretary Generals Advocates for the Sustainable Development Goals to bear witness to this transformation. It is my hope that more businesses will recognise what we already know to be true, that people with disabilities are brilliant, magnificent and valuable."
By engaging the most influential business leaders and brands, The Valuable 500 is working to create a tipping point that unlocks the business, social and economic value of the 1.3 billion people living with disabilities around the world.
"Disability inclusion is not simply a 'nice to have'"
Caroline Casey, Founder of The Valuable 500, commented: "Disability inclusion is not simply a 'nice to have', it is critical to achieving a significant proportion of the Sustainable Development Goals. In light of this, it is more imperative than ever that businesses globally look to regroup and revaluate for post-Covid recovery, achieving the SDGs as a collective is firmly embedded within their leadership agendas.
"As part of this, disability inclusion cannot be siloed simply as a diversity and inclusion initiative. It is integral to the business sustainability agenda and instrumental in meeting several of the SDGs, beyond those explicitly focused on disability inclusion. It means unlocking the talent and potential of a vast community who can significantly contribute to the work being done to meet SDGs across industries globally. We must also not overlook the key issue of intersectionality between gender, race, class, disability. We cannot prioritise one above the other when they intersect and impact on a daily basis – we must tackle all together.
"We are delighted to see the momentum of the sign up to The Valuable 500 continuing throughout the global pandemic, demonstrating that businesses are listening and taking action to create a more inclusive society globally. We wholeheartedly welcome the latest members joining, at this critical tipping point as business is presented with a unique opportunity to remould and remake itself."
Image by Pexels