September 18, 2014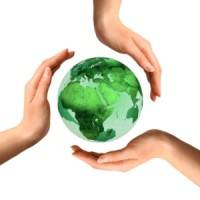 World Green Building Week 2014 takes place next week (22 – 27 September) with the theme for this year of 'Get up, Green up'. Created in 2009 to promote a more connected, more interactive, and more public conversation around the role buildings play in creating a sustainable future, this year's WGBW will feature a range of events held around the world; including Australia, US, Hungary and the United Arab Emirates. On Monday 22 September, as part of WGBW, UK-GBC is hosting a webinar looking at the Ökobau.dat, the German National LCA database for construction, and on Wednesday 24 the global launch event of the WorldGBC 'Health, wellbeing and productivity in offices: the next chapter for green building' report, which looks at health, wellbeing and productivity in offices, following an extensive project involving over 50 industry experts from around the world. 
The report will highlight the best available global evidence on the relationship between office design and the impact on occupants. It will also introduce proposed metrics for measuring the benefit to occupants and their employers.
See the calendar of events and follow the hashtag #WGBW2014 for live twitter feeds throughout the week.