December 20, 2013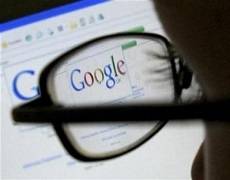 The image of the cosy Personnel Manager, part mentor part counsellor, has little in common with the reality of the modern Human Resources professional, steering the organisation through the upheavals of a prolonged recession and engaged in strategic thinking, such as big data. In many ways the professionalisation of HR, which (unlike FM) has achieved Chartered Status, is an encouraging sign that organisations understand the importance of their most important assets – the people. However, the rise of the HR professional has also created barriers between them and line managers. A lack of openness and slow response to queries from HR is driving line managers to Google the answers rather than wait for their increasingly preoccupied HR colleagues to respond.
According to new research from management consultancy, Hay Group, the relationship between line managers and their HR colleagues is under increasing strain. As a result, 41 per cent say Google is a better source of information than their HR team.
For their part, HR teams are feeling stretched. Almost all (94 per cent) HR Directors state that their department was reduced as part of company cost-savings. Three in ten (30 per cent) experienced particularly deep cuts with teams reduced by 11-25 per cent.
At the same time, line managers are leaning heavily on their HR teams. More than two thirds (68 per cent) of HR Directors believe that dealing with day-to-day enquiries from line managers takes up to one third of their time.
As a result, over a third (38 per cent) of HR Directors agree or strongly agree that their team spends too long "hand-holding", preventing them from taking a more strategic view. And the overwhelming majority (94 per cent) of HR Directors believe that empowering line managers to make people decisions is a top priority.
However, currently almost half (44 per cent) of UK managers feel disempowered and a further 50 per cent do not agree that they have adequate support from HR to be a good manager.
Despite their frequent contact, there is little sense of partnership between managers and HR teams, with almost two thirds (64 per cent) of HR Directors stating that line managers expect immediate responses to queries and are unforgiving if the process takes longer.
However, the tension comes from both sides as almost half (48 per cent) of line managers find that their HR team is slow to respond to requests. A further 40 per cent feel that HR actively block them from making decisions themselves and two thirds (66 per cent) say that HR closely guards information and data.
In addition, a substantial number (58 per cent) of line managers feel that the process for hiring, promoting and resource planning is convoluted and inefficient.
David Smith, consultant at Hay Group comments: "HR policies provide a strong framework for managers and their employees to act in a way that supports the overall business strategy. The challenge, as we can see from our research, is how to translate this meaningfully to the frontline without stifling or controlling.
"Activating the workforce by putting more information into the hands of managers is the answer to this challenge. By relieving the pressure on HR and harnessing new technology to give managers access to the information and support they require at their fingertips, HR will start to partner more effectively with managers across their business."