January 22, 2013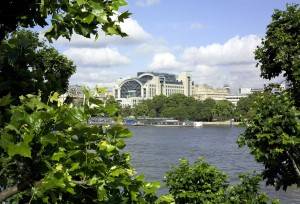 Refurbishing existing buildings to new standards and turning them into good green assets has been identified as one of the best bets for the property sector in the year ahead, according to new research from the Urban Land Institute and PwC. The survey of industry leaders across Europe found the move to 'reactivate assets' – refurbish good properties with green credentials – is taking hold. Sustainable properties are increasingly commanding higher rents and values, as governments move to force companies to increase building's energy efficiency and reduce their environmental footprint.
The findings, published published jointly by the Urban Land Institute and PwC show lenders increasingly see green buildings as a way of reducing refinancing risk.
Sustainability was identified by 96% of respondents as a top business issue for industry in 2013, with 38% saying it will increase in importance again in the year ahead.
In the UK, Paul Davies, partner, PwC, a specialist in the Green Deal, said the launch of the new government scheme could accelerate retro fit interest, transforming the profile of the property sector's legacy building stock.
Interviewees, including Real Estate Investment Trusts, residential developers, banks, and investors, say environmental concerns are now intrinsic to their plans. For investors in particular, the green agenda is now tied to refinancing risks, meaning sustainability continues to rise up their agenda.
Malcolm Preston, global lead, sustainability & climate change, PwC said: "The property sector's view of sustainability is maturing. The next stage of the debate is a conversation not just about the environmental performance of the building, but the role the buildings play in the economic growth and social well-being of the communities around it. It's sustainability in its broadest sense."
While most sectors are facing pressure from changing occupational trends, the report finds there are angles for those prepared to think laterally, as technology, sustainability and demographics reshape the built environment.