March 22, 2016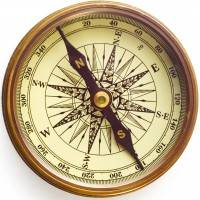 So where do you start when identifying the attributes that make an office an 'attractor' for staff? There are numerous articles extolling the virtues of everything from pool tables, to hammocks, creative "playgrounds" and all manner of enticing and unique workplace design considerations. However, I believe that there are more intangible and subjective issues at stake such as building aesthetics, prestige and values alignment. Very few businesses benefit from working in low-key, nondescript locations. The only likely motivation for occupying such a space would be cost-driven. Likewise, nobody wants to work in a building that is run-down, outdated and clearly past its best-by date. It is preferable for most office workers to work in a building that is new, interesting, prestigious or an acknowledged landmark. It becomes something they can be proud of and would be happy to share with family, friends and colleagues.
There are a number of contributing factors that influence the creation of a positive workplace culture; and for an employee to feel that their company cares for them and their community, is one that can be reflected in their business's choice of office. Pride in their work and their workplace and an alignment of corporate and personal values are issues that can be positively reinforced through the choice of office fit-out and the building in which it is housed.
The question of building aesthetics is a somewhat subjective issue, but it's not difficult to find agreement about whether a building is bland, boring or not particularly memorable in any way. Prestige is also somewhat subjective, but there are tools in the marketplace that assist prospective tenants with rating buildings on a series of known benchmarks such as those from building classifiers such as BOMA or from the various Green Building Councils worldwide.
Of particular relevance to this discussion is BOMA's classification of office building quality, which describes 3 classes of office building A, B and C, in descending order of quality and service provision for prospective tenants. The decision by business owners and managers to occupy A class buildings not only sends a particular message around brand, image and quality to the market, but it also communicates a values-based message to its employees regarding their significance. That is not to say that business performance cannot thrive in office buildings of a lower class, but being situated in a lower class building does mean that a number of other factors or attractors will need to be particularly effective in driving the outcomes sought by business owners.
Similarly, green building rating tools provide an indicator not only towards quality and brand but also to the energy and environmental performance of the building. It is possible that a green rated fit-out within a B or even C class building could provide many of the benefits to business required to boost performance. From the perspective of workplace pride and values alignment, the significance of occupying a green building could also go some way towards creating the circumstances necessary for building a high-performing workplace culture.
The hope for businesses therefore is that an employee's pride in their workplace can be reflected both in the passion for their work and ultimately for their employer. The way your office looks and presents itself to the market can reflect who you are, what you do, what you stand for and how you approach the needs of your customers. But perhaps most importantly, it can also reflect the quality of your offering and how you treat your own staff. Given that competition for talent in the marketplace is particularly fierce, you would be well placed to ensure that your office is an attractor for that talent and not a barrier to entry.
__________________________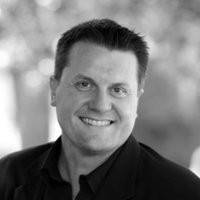 Darren Bilsborough is the CEO of consultancy Office Space Matters and author of "Don't Worry About The Rent: Choosing new office space to boost business performance".