March 22, 2016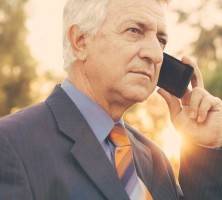 A third of people aged over 50 who are employed in the private sector are now planning to retire later than they previously thought according to Aviva's latest Working Lives report. A lack of pension savings (46 percent) is the primary reason for people to postpone their retirement plans, and the amount that would be available through the state pension (32 percent) was also an issue. Not all the reasons given for working longer were negative though, with one in five (21 percent) of those expecting to work longer doing so because they feel they still have a lot to offer their employer. A similar proportion (20 percent) said that job satisfaction has encouraged them to put off retirement. Levels of job satisfaction were highest amongst those aged over 65, with a large majority (86 percent) of private sector workers in that age group saying they enjoy their work, compared with just 57 percent of those aged 18-64.
A similar proportion (85 percent) also said they get a sense of satisfaction from work, while 81 percent reported being valued by their employer – again, much higher than the younger age groups combined (57 percent). This backs up the suggestion that there are positive reasons for some people staying in work longer than they originally hoped.
Aviva's latest Working Lives report 2016 – which comprises research among UK private sector employers and employees – has a particular focus on employees aged over 50, following the end of compulsory retirement and the first anniversary of the 'pension freedoms' approaching. It found that more than one in three (36 percent) admitted they would be retiring later than they thought – by an average of eight years.
Andy Briggs, Aviva UK Life CEO and Chair of Business in the Community's Age at Work Leadership Team, said:
"The findings of the Working Lives report provide an important insight into what is happening in workplaces across the country and the impact of an aging population.
"Whether we like it or not, all the evidence points to the fact that most of us are going to be working for longer than the previous generation did and businesses need to be prepared for that. The report highlights that a lack of pension savings is the main driver for people staying in employment rather than retiring. We are now three years into auto-enrolment which has encouraged millions more people to start making provisions for the future, but there is a still a lot of work to be done.
"The really pleasing thing is to see the amount of value and enjoyment those aged over 65 are getting from staying in work. The business community needs to focus on ensuring that the skills and experience of older employees aren't lost too early. People who really enjoy their work tend to be more productive and when you couple that enthusiasm with many years of experience you are looking at a very valuable team member."
The survey also questioned 500 private sector businesses of different sizes on issues such as how prepared they are to deal with changing retirement patterns following the scrapping of the Default Retirement Age and the introduction of pension freedoms.
The findings suggest the majority of businesses do not have plans in place, and that they are less prepared for staff retiring later (just 25 percent have plans for this) than they are for staff retiring earlier (29 percent have plans in place).
Even among large companies (250+ employees), less than half (42 percent) have plans in place should their employees retire later than expected, compared to 14 percent across both small and medium sized businesses.
The report found only 48 percent of large businesses have plans to cope with staff starting to retire sooner than expected, compared to just 17 percent of medium sized businesses and only 15 percent of small businesses.
To download the report click here.