February 7, 2022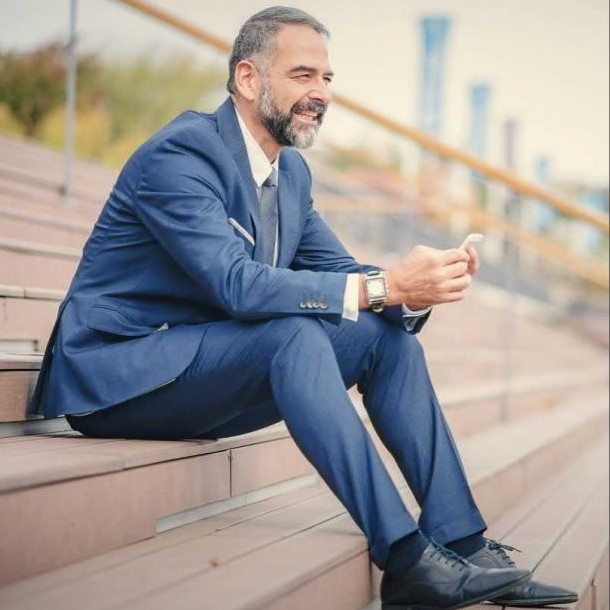 There were nearly 200,000 men aged 50 and older out of work between September and November 2021 – an increase of 24 percent in two years – and 50 percent of them were unemployed for at least a year, according to new analysis from Rest Less, a digital community and advocate for older people. Rest Less analysed the latest labour market data from the Office of National Statistics to find that unemployed men aged 50+ are significantly more likely to be in long-term unemployment, defined as out of work for at least a year, than any other age group.
In September – November 2021, there were 99,000 men aged 50+ out of work for at least 12 months – up from 59,000 (a 69 percent increase) in the same time period two years prior.  A significant 28 percent of unemployed men aged 50 and older were unemployed for two years or more (up from 25 percent two years ago).
Stuart Lewis, Founder of Rest Less, commented: "Our analysis shines a light on the many individuals who have so much to contribute to the workplace, but who are being left behind by the recovery. Unemployment amongst people aged over 50 is up 23 percent compared with pre-Covid levels. The fact that half of all unemployed men aged over 50 have been unemployed for more than 12 months is shocking and a timely wake-up call to government and industry that we need to do more to ensure that our post-pandemic jobs plan supports people of all ages.
'Contrary to the belief that this is an age group with all the money, the reality for many 50 and 60 year olds could not be further from the truth.  Faced with a rapidly increasing state pension age and widespread ageism in the recruitment process, once out of work, many struggle to make ends meet until they reach the safety net of the state pension.
'Today's cohort of 50 and 60 year olds fall between the cracks of missing out on the gold-plated final salary pensions their parents enjoyed, whilst missing out on a full working life under new pensions auto-enrolment."
Table 1: Proportion of unemployed men by age group, by duration of unemployment – Sept-Nov 2021
| | | | |
| --- | --- | --- | --- |
| | Up to 6 months | 6-12 months  | All 12 months + |
| 18-24 | 59 percent | 15 percent | 27 percent |
| 25-49 | 46 percent | 15 percent | 40 percent |
| 50+ | 38 percent | 12 percent | 50 percent |
Rest Less also compared the latest long-term unemployment by age group data with two years ago, pre-Covid.  The analysis shows that the pandemic has exacerbated long-term unemployment amongst all age groups. Across all age groups over the past two years, the proportion of people unemployed for at least 12 months has increased (Table 2).
Table 2: Proportion of unemployed men and women by age group in unemployment for at least 12 months 
| | | |
| --- | --- | --- |
| Age | Sept – Nov 2021 | Sept – Nov 2019 |
| 18-24 | 25 percent | 14 percent |
| 25-49 | 33 percent | 26 percent |
| 50+ | 41 percent | 34 percent |
Lewis concluded: 'The long-term unemployment of any group of individuals is bad news for everyone.  We'd like to see the government provide more targeted support, retraining and career re-entry points to unemployed workers in their 50s and 60s."
Emily Andrews, Deputy Director for Evidence at the Centre for Ageing Better, said:  "The shape of the post-pandemic employment crisis is now clear, and it's the over 50s who are hardest hit, suffering the consequence of an ageist labour market.  Following many years of growth, the employment rate among 50-64s is now falling. As well as those who are now unemployed, we are seeing large numbers who are leaving the workforce altogether.
"But, the large investment made in the Plan for Jobs gives the Government a huge opportunity to ensure that 50+ jobseekers are provided with tailored, individualised support from trained advisors.   Now is the time for DWP to ensure it is tackling the biggest problem it faces; by setting high service standards for 50+ clients, encouraging innovative practice among their providers, and gathering robust data on effective practice so that future generations can reap the benefits.  In an increasingly tight labour market, seeing more over 50s in the labour market is a win for everyone."