October 16, 2018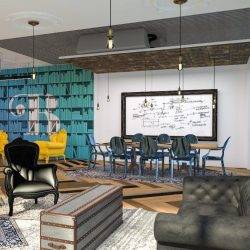 Flexibility is rocking the foundations of the traditional commercial real estate world. It's entering our workforces, our offices and the shock waves are extending to the relationship between landlord and tenant. This demand for increased flexibility from the world's workforces is due to a convergence of social and economic factors.  JLL's Top 10 Global Corporate Real Estate (CRE) Trends report predicts the emergence of a more dynamic workforce, demand for work environments that support creativity, cross-collaboration and innovation, and an increasing focus on employee wellbeing and performance will dominate global CRE strategies throughout 2018. This has major implications for both occupiers and landlords.
As a result, flexible workspaces will be in high demand with 30 percent of corporate office footprints predicted to consist of flexible space by 2030 and more than 30,000 coworking spaces opening their doors to 5.1 million members by 2022.
The knock-on effect for the relationship between tenant and landlord is startling. For example, research reveals London's business tenants are already walking away from leases after the shortest period of time on record, as flexible workspaces cut into landlords' bargaining power.
So, how can landlords ride this wave of change? By changing your mindset. In this brave, new world of flexible working, your building will not be judged on your lease and location – it will be judged on the level of customer service you provide to your tenants.
As a result, landlords need to re-evaluate how they work with their tenants to keep pace with the competition – or get left behind.
So, where do you start?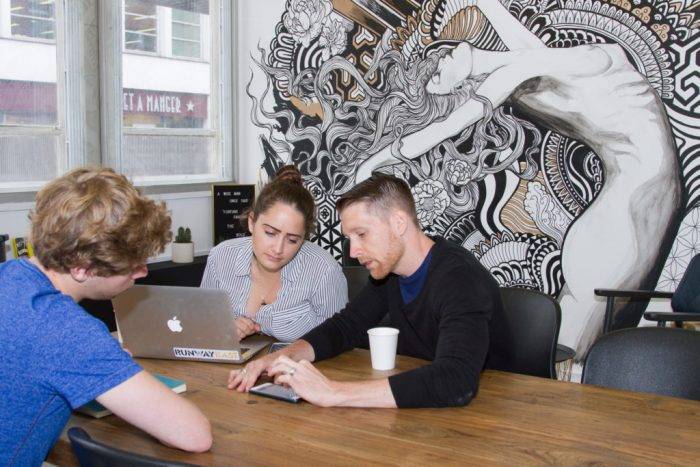 You could follow the example of leading UK property group British Land, which established its own flexible workspace brand, called Storey, earlier this year. It's a bold move – but is it the right move for you?
Launching your own series of flexible workspaces is probably beyond the current operational expertise (and budgets) of most property owners. So, some landlords may consider leasing space to coworking operators like WeWork or one of its rivals.
However, such operators work on a grand scale and usually require in the region of 25,000 to 40,000 square foot of space. What if you have a smaller footprint? Or want to do something that stands out from the crowd?
It could be time to consider another way to maintain your mojo and offer flexibility to your tenants: using a Space-as-a-Service platform.
What is a Space-as-a-Service platform?
With a Space-as-a-Service platform, you get a team of experts who will transform your commercial office building into a unique, branded flexible workspace that people want to use. As a result, your tenants get a premium hospitality experience, unlike the serviced offices so many workers have come to expect.
The emphasis is very much on the customer experience and boosting workforce productivity as a Space-as-a-Service platform provides easy-to-access and stimulating spaces.
But how does this work in the real world? Let's weigh up the pros and cons of a Space-as-a-Service platform against these other two models:
It's a low risk strategy
Let's cut straight to the chase and talk about money. Only 40 percent of dedicated coworking spaces are profitable. So, if you're planning to setup and manage your own flexible workspace, this could be a huge gamble, particularly if you're new to this market.
However, this is a gamble that the likes of British Land is able to make, as it owns and manages a portfolio valued at more than £18 billion.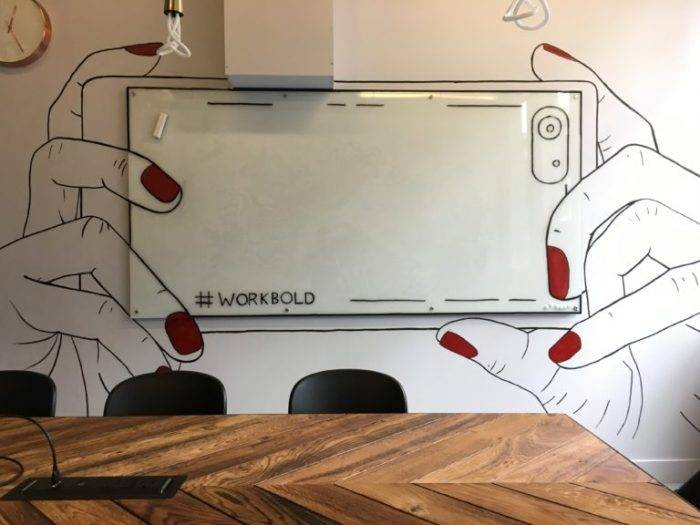 Likewise, WeWork isn't a dead cert for your financial security. While a small study in New York found WeWork increases property value by an average of 25 percent, others are starting to question WeWork's long-term sustainability and profitability.
A Space-as-a-Service platform increases your asset value without such inherent risk because it integrates flexible work practices into your space – no matter what your footprint is. For example, London-based Space-as-a-Service platform, Bold, works with spaces of between 5,000 and 15,000 square foot. It offers landlords a range of themes which are "designed specifically to inspire creativity and collaboration" alongside a mix of private spaces, a drop-in flexible area for flexible working and a cafe.
How does this equate to a better bottom line? Well, it all comes down to flexibility. Tenants will pay more for less space – if they have access to a flexible workspace where occupancy and utilisation rates increase as a direct result, as demonstrated in this figure from JLL's 2017 report Bracing for the flexible space revolution.
As a result, you benefit from higher rents and occupancy rates by using a Space-as-a-Service platform.
What's more, companies will soon have to report leases as long-term liabilities. This can make it financially unworkable for your fixed-price tenants to include the flexible working practices they need to attract and retain their top talent because such flexible spaces often sit empty during off-peak periods.
As a result, your tenants are left between a rock and a hard place: they can either convert meeting rooms to hot desks to accommodate flexible working (and risk paying for spaces that simply aren't used), or they shrink their footprint entirely and turn their back on flexible working.
However, if a landlord could add a flexspace amenity to a building where, for example, a tenant could rent a meeting room or hot desk on an ad hoc basis, then both parties benefits. The tenant gets to use the flexspace amenity and reduces their fixed cost footprint, and the landlord attracts and retains these top tenants by allowing them to shrink their fixed costs and still accommodate variable demand.
You don't need to be an expert
Partnering with a Space-as-a-Service provider (whether that's using a platform or the likes of WeWork) gives you access to a wealth of expertise in the flexible workspace arena.
Let's look at an analogy from the hospitality industry and assume you're a landlord that wants to run a hotel from one of your assets. You could either open up your own independent hotel, or you could partner with a brand like Kimpton or Marriott.
In this scenario, going it alone is akin to what British Land has done with its Storey space. Yes, it gives you full control of your asset, but this comes at a logistical cost. You have to find and hire staff, buy or build the right technology to manage the property and meet guest expectations, learn new sales and distribution strategies, create a brand and then develop an interior design aligned with brand promises, and so on.
By partnering with Kimpton or Marriott, you can outsource all of these tasks and benefit from having a brand that grows in value due to a network effect.
In this scenario, Marriott represents the behemoth coworking players like WeWork and the boutique hotel and restaurant provider called Kimpton represents the Space-as-a-Service platform.
You may wonder what the difference is between the two, which leads us to our next point.
You get a tailored solution
A Space-as-a-Service platform provides branded workspaces of various sizes and needs.
Going back to our analogy from the hospitality industry, whereas Marriott (aka WeWork and its competitors) tends to roll out the same business model and design in each hotel, Kimpton (aka the Space-as-a-Service platform) provides boutique spaces.
In other words, partnering with a Space-as-a-Service platform gives landlords choice. You won't get stuck with the same vanilla designs and solutions.
Such choice is also important for your bottom line as research reveals tenants will spend more on next-generation technology to streamline operations and invest in workspace enhancements to attract and retain a pool of talented employees.
What next?
There's no escaping the fact that the commercial real estate industry is changing. You need to embrace flexible work practices to thrive and survive in the years ahead.
The Space-as-a-Service platform is a win-win solution. It gives tenants the flexibility they crave and landlords a means to match tenant demands without risking their bottom line.
______________________________________________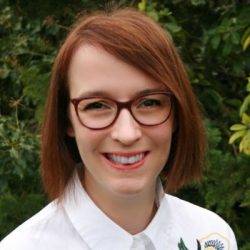 Gemma Church is a freelance writer specialising in technology.