November 15, 2022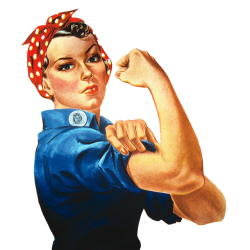 The workplace and facilities sectors are being invited to submit names for a new list that aims to celebrate and acknowledge the individuals that have made an incredible impact and significant contribution to the profession and wider industry. The Workplace Leaders Top 50, launched by the team at The Workplace Event, is designed to bring together the names of the very best leaders, forward thinkers, doers and change-makers that are influencing, shaping and designing the discipline both now and for the future.
The discipline, whilst having been spoken about for a number of years in its own right, is beginning to establish itself as a cornerstone of modern organisations, particularly as they emerge from the challenges that the pandemic presented. There has never been a greater time to establish an annual celebration of individuals that are leading that charge.
Tristan Norman, Group Director at Nineteen Group and lead for The Workplace Event said: "As the workplace discipline becomes more 'mainstream' we felt that it was important that we recognise those individuals that have long championed its value, pushed to have it recognised more widely, and who sit at the very heart of its current and future spotlight.
"When we launched The Workplace Event earlier this year, we were determined to provide a home for this community of practitioners and organisations, and support organisations with world-class workplace management. The Workplace Leaders Top 50 is an important part of showcasing the extraordinary efforts that goes into that continued agenda."
Individuals and organisations are invited to submit their nominations for the Top 50 at The Workplace Event website where they will be asked to categorise nominees against multiple categories:
Inspiring leaders – Those that have led teams, organisations or change in their organisation and can demonstrate improvements to the experience of their workforce.
Drivers of cultural changes – Those that have challenged the status quo and helped make the profession a more diverse and inclusive community or championed more sustainable practices.
Young Pioneer – The next generation of leaders that are shaping the future of the profession.
Unsung hero – Those that often don't get the limelight but are quietly going about making big change for their organisations.
Innovator – Those that dare to be different, go against convention and brought genuine positive disruption to the sector.
Nominations are open until 30 January 2023 with The Workplace Event Advisory Council reviewing nominations before the Top 50 list is published and launched at The Workplace Event, NEC Birmingham, 25-27 April, 2023.