November 15, 2022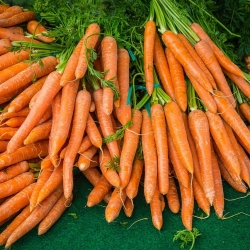 A new US study conducted by IWG  claims that employers view the hybrid working model as an essential part of their toolbox when it comes to recruitment, hiring and retention, with nearly 95 percent of HR leaders saying it is an effective recruitment tool. Released today, the 'HR Leaders & Hybrid Working Report' examines findings from a poll of more than 1,000 HR professionals at managerial and board level.
More than 60 percent of HR executives believe that hybrid work increases employee retention while 80 percent of respondents say it increases employee satisfaction. A near universal 95 percent of companies surveyed believe that a flexible work culture leads to happier, more loyal employees.
At a time when the labour market is ultra competitive, unemployment is at its lowest rate in 50 years, and fears of recession and inflation are on the rise, the report's authors claim that the findings reinforce how the growing adoption of a flexible work environment impacts HR professionals positively and how one common theme shines through: hybrid work is a benefit to catching the eye of new employees and a key component to talent retention.
"HR professionals view hybrid working as not only key to staying ahead in the race for talent, but an integral part of a winning business strategy that has the wellbeing and productivity of a company's employees at its core, " said Mark Dixon, founder and CEO of IWG. "This latest research reinforces that today's workforce demands flexibility from their employers and at the same time companies are increasingly appreciating the many benefits of the hybrid model."
Key points
HR professionals say they are increasingly focused on the wellbeing of their people and see a strong connection between hybrid working adoption and improved wellbeing: 88 percent of HR executives believe they would reduce staff turnover if they offered more appealing wellness benefits and interestingly, a total of 68 percent have experienced applicants turning down a job because of a lack of wellness benefits. Companies that do implement wellness benefits say 59 percent of employees fully utilize them revealing they are very popular with staff.
HR executives believe in hybrid working and think it's critical that employees spend some time in the office for face-to-face collaboration as part of the model. An overwhelming majority, 97 percent of HR leads say there is a direct correlation between productivity, wellness and the number of days spent in a physical office. Across the board, HR professionals believe that three is the ideal number of in-office days for all companies – regardless of size: employers with 500 employees or less (53 percent),  500 to 999 employees (39 percent), 1,000 to 4,999 employees (53 percent), and more than 5,000 employees (36 percent). Just one in 10 HR leaders (13 percent) believe that employees should spend five full days in an office.
The report claims that hybrid working cuts employee turnover by empowering parents and caregivers with work life balance while also supporting mental health concerns. The top three factors when it comes to employee turnover are:  childcare, with more than half (55 percent) saying it has been an issue that they are addressing via hybrid working, lack of work-life balance (47 percent) and mental well-being concerns (47 percent).
Employees are getting a sizable chunk of time back by cutting down their commutes as part of the hybrid model. Two-fifths (42 percent) said commute length had also been an issue. HR professionals believe the time saved by commuting only a few days a week is spent by workers on loved ones and the employee looking after themselves, with 69 percent believing they spend it on caregiving responsibilities while 66 percent note they are spending it on wellness activities such as meditation and self-care treatments.
HRs cite sustainability as important to workers: 76 percent of HR pros cite green space and access to outdoor spaces as the top workspace amenities on hybrid worker wish lists. Concern for the environment continues to grow, so companies are factoring in access to green space as hybrid companies improve their sustainability practices (recycling, composting, reducing paper products, and more).