November 14, 2022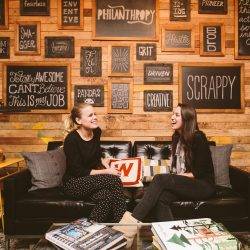 Owl Labs and Global Workplace Analytics have just released their sixth annual State of Remote Work report. Based on a survey of over 2,300 full-time workers across the United States, the report reveals the latest trends and perspectives on a range of issues from remote work and hybrid work, trust, intent to move, training offered, workplace redesign, intent and reasons for quitting, technology needs, employee surveillance, the 4-day workweek, and more.
Here are some of the key findings from the report:
The push and pull of remote work continues
Some companies may be trying to lure workers back to the office again this fall, but employees want the flexibility they've become accustomed to over the past few years. Sixty-eight percent of workers now say they want to work fully remote or hybrid, up from 65 percent last year. Those wanting to be fully remote increased by six percentage points (42 percent in 2022, vs 36 percent in 2021). The vast majority (86 percent) say they would be happier (86 percent) and more productive (62 percent) if they had the option to work remotely.
The desire to work fully-remote is highest among millennials (44 percent). The desire for hybrid work is highest among Gen Z (40 percent). And the desire to be fully in-office is highest among Boomers (31 percent). Women are more likely to want to work fully-remote than men (46 percent and 39 percent, respectively)
Requiring employees to return to the office is far more common among small businesses (10 – 50 employees) than large businesses (10,000+ employees)—41 percent versus 27 percent respectively.
Workplace flexibility is becoming the norm. Before the pandemic, only 8 percent of employers had flexible policies. Today, that number has mushroomed to 62 percent with mid-sized companies (501 to 5,000 employees) leading the way with 70 percent adoption.
Only a fifth of employers allow people to work anywhere they like
Having employees work in states or countries other than where the company has existing locations can trigger a rat's nest of problems in terms of tax laws, labour laws, and other regulations. Therefore, the authors say it's not surprising that only 21 percent of employers allow their people to work anywhere. About a quarter (24 percent) prohibit working outside the U.S. and 8 percent restrict people to certain states. Due to the potential scheduling problems, 21 percent of employers require remote workers to work in the same time zone as the HQ.
Training is undervalued by employers
Managers and employees are still struggling to develop the skills they need to succeed with remote and hybrid work. Lack of training may be to blame. Fifty-four percent of employers are teaching workers how to hold effective and inclusive hybrid meetings, half (50 percent) are training managers on how to lead remote and hybrid teams, and less than half (48 percent) are providing education around the use of asynchronous communications—a key ingredient in reducing wasted time in meetings and increasing efficiency.
Half of employers still haven't asked workers what they want
Though the research shows employees are less resistant to change when they are involved in the process, nearly half of employers (47 percent) have not surveyed their employees about remote work preferences, and only 39 percent of those have shared the results with the respondents.
Hybrid working often offers the best of both worlds
Employees say they are more productive working remotely than in-office when they need to work independently (69 percent versus 17 percent respectively), think creatively (58 percent vs 21 percent), learn (50 percent vs 28 percent), meet deadlines (49 percent vs 30 percent), and brainstorm/innovate (43 percent vs. 32 percent). They feel they are more productive in the office when they need to collaborate (44 percent prefer to do this in-office compared to 22 percent prefer to do this remotely) and gain consensus (43 percent versus 30 percent respectively). In addition, more than half of workers (51 percent) say team meetings are more productive in person and a quarter (25 percent) say they are better when conducted virtually.
Office design is still catching up
Despite the preference for in-person collaboration, companies are moving slowly on actually changing the in-office experience. Only about one in five companies (19 percent) have expanded their collaboration and meeting spaces and one-third (36 percent) have upgraded their video meeting technology. In anticipation of less individual work being performed in the office, fifteen percent of companies have replaced individual assigned workspaces with reservable or unassigned seating. As much of how we will work in the future is uncharted territory, more than a third of employers (37 percent) have hired someone to manage the workplace experience for on-site and/or remote employees.
Private spaces may be the key to encourage people to spend more time in the office
Employers may have themselves to blame for the groundswell of interest in remote work. Over the past decade, many workplaces have become noisy, crowded, and unsupportive of knowledge work. Nearly seven in ten (67 percent) employees say access to more private spaces would increase their inclination to go into the office.
Employers are cutting back on office space
More than a third of employers (37 percent) have closed offices or decreased office space since the start of the pandemic. Nineteen percent have actually increased their space. A minority have added smaller satellite offices or access to co-working spaces (13 percent and 14 percent respectively).
Getting to the office is usually more expensive than working from home
Office-only employees spend nearly twice what remote workers do in work-related costs ($862/month versus $431/month, respectively). The top daily costs for in-office workers are commuting ($14.60), lunch ($13.07), dinner ($10.98), and breakfast or coffee ($6.29). Those with furry friends at home spend an additional $16 per day. Three in four workers (75 percent) say they'd be more inclined to go to the office if their companies paid for their commute and parking costs and 69 percent would be lured to the office by free food and beverages. More than a quarter of employees (28 percent) feel that they should be paid more to work remotely, 57 percent say they should be paid the same regardless of where they work, and 14 percent say they should be paid more to work in an office.
People are worried about 'proximity bias'. And with good reason
About half of managers (51 percent) say they prefer to manage others in person versus remotely (25 percent), and nearly half (49 percent) are more likely to ask the opinion of their in-person colleagues rather than remote team members. Employees sense the career risk of working remotely. More than half of workers (51 percent) think the office is the best place for advancing their careers, compared to 31 percent who think remote locations are best. Nearly half of employees (49 percent) believe they won't be able to build relationships with leadership team members while working remotely. This data shows why it's crucial for employers to review their practices and policies for gaps that could put remote workers at a disadvantage and that they invest in management training and hybrid technologies to help ensure an even playing field.
Stress levels are up
Almost half (45 percent) of employees say their work-related stress has increased in the past year but for most, it's not where they will work that's stressing them out most. Among workers experiencing greater stress, 58 percent are worried about an impending recession; that's 9 percentage points higher than any other source of work-related stress. Still, about half of workers (49 percent) with higher stress levels are concerned about not having the flexibility they want and 45 percent are worried they will be forced to go back to the office full-time.
Employee tracking software is eroding trust
Another source of stress, which affects 45 percent of workers, is being monitored by employers. While 75 percent of employees say that working from home would make them feel more trusted and 62 percent feel more productive when remote, 60 percent of managers think remote workers are less productive. Due to this mistrust, more than a third of companies (37 percent) have added or increased their usage of employee activity-tracking software since the pandemic began.
People are after choices of flexibility
When asked about their desired style of working, respondents expressed strong interest in a variety of options: full flexibility in where and when they work (81 percent), 4-day 32-hour work week (80 percent), work from anywhere (77 percent), core hours (74 percent), compressed workweek—4 days a week, 10 hours/day (74 percent).
Half of employees like the idea of VR and the metaverse
In addition to working flexibly, more than half of respondents rated these alternatives as attractive: VR (57 percent), Metaverse (55 percent), Augmented Reality (54 percent), and working from a coworking space (53 percent). In general, male respondents rated the virtual alternatives higher than females.
Great resignation and quiet quitting are still things…
About 29 percent of employees changed jobs within the past year, with remote workers switching roles almost twice as often as those who work in-office. Flexibility is key to retention—nearly half of workers (46 percent) said if they no longer had remote or hybrid options, they would stay in their role but be less willing to go the extra mile, a.k.a. "quiet quitting." Nearly four in ten (39 percent) said they would actually quit if the ability to work from home was taken away and a full two-thirds would immediately start looking for a job that offered flexibility. Most are willing to put their money where their work is. More than half of workers (52 percent) would take a pay cut of 5 percent or more and 23 percent would take a pay cut of 10 percent or more to have flexibility in their location.
… But, lack of flexible working choice isn't the main reason
Better compensation and/or career opportunities were the top reasons cited by those who changed roles or were looking to do so (85 percent and 82 percent, respectively). Non-monetary reasons were only a few percentage points behind those leaders. They included better work/life balance (78 percent), lower stress (77 percent), more flexibility in where they work (76 percent), and to do something they enjoy more (76 percent).
Don't forget the pets
Forty-four percent of respondents got a pet during the pandemic. Most pet owners don't incur any additional pet care costs on the days they go to the office (70 percent), but not all costs can be quantified.
"The report confirms what we are seeing with many of our clients. They are struggling with issues around equity between on-site and remote staff, managers who are not comfortable managing remote workers, high levels of employee stress, and a mismatch between employee desire for remote work and what leadership will allow," said Kate Lister, president of Global Workplace Analytics, a collaborator on the report. "A big part of the problem is that most organizations have not changed their practices, processes, or even technologies to reflect this new way of working. The result is inefficiency, ineffectiveness, and most importantly, the risk that on-site workers will be favored for advancement."
"Workplace trends are continuing to evolve rapidly, even three years after the pandemic began," said Frank Weishaupt, CEO of Owl Labs. "Priorities and preferences have evolved for both workers and employers in the past year, bringing flexible and hybrid work to the forefront, even as some companies have continued to attempt a 'return to the office' push each fall since 2020. This new data shows that successful businesses need to present a range of hybrid options and technologies to keep workers happy and productive, as one-size-fits-all remote or in-person policies don't allow everyone to do their best work. Listening to employees is crucial as companies iterate on their policies, practices, and product solutions to align with team members' needs."