October 5, 2018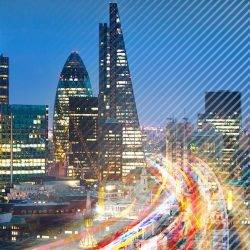 CBRE has released Our Cities, Knowledge for the future, a report and microsite which explores how British cities might look and feel in twenty years' time. The research claims to cast new light on the complexity of the future city. The project examines what will make a successful city through a collection of over 80 separate articles with insights on areas such as diversity, culture and sport, the economy, sustainability, governance, health, transport and placemaking. In doing so it identifies innovation, culture, and governance as being crucial to the success of British cities.
Innovation – cities are usually at the centre of innovation and technological advancement. They do this partly for their own survival; inventing ways to adapt to the sheer size and complexity of the city as an urban form. Cities also need to have the critical mass to support the highest quality educational offering, which has two effects. Firstly, it creates specialists and secondly, it creates cross-fertilisation of ideas. For businesses to remain competitive it is important to understand where innovation is thriving and how to go about identifying it.
Culture – through its art, music, performance, food, architecture, identity and customs. City culture is a generator of success because it provides a higher quality of life and richer exchange of ideas. It offers both a challenge to, and a reassurance about, the identity of the city. Businesses need to understand how the cultural offer of a city might evolve, how a city can stay edgy and relevant in cultural terms, and how investors can spot where the momentum is.
Governance – cities are getting larger, at least in population terms if not in spatial extent, and they're getting more complex. Cities can often face a dilemma about how to evolve – as can be seen in debates about 'social cleansing' of housing estates, and an unease about gentrification. The British city also often faces challenges over its physical size, with Green Belt sometimes viewed as an obstacle to expansion. The successful city will be one which has the necessary power to make, coordinate and fund decisions about such issues. Businesses need to be able to identify the quality of city governance and understand how to engage with it; and the quality of that governance is connected to its skill in being able to engage effectively with the private sector.
Miles Gibson, Head of UK Research at CBRE commented: "Our research shows that the future of our cities will be influenced by an immense range of factors, and the inherent uncertainty of forecasting means that it's not yet known what the future city entails. This research therefore attempts to present the evidence on a variety of plausible cases. We don't believe that the British city of the 2040s will be radically different from how it is now. Our cities have been around for centuries, and you can see their age in their heritage of street patterns, built environment and rich infrastructure.
"This is not to say that cities will not be cleaner, greener and safer by 2040. But one of the best guides to how fast our cities might change in the 20 years from now is to look at the change in our cities from 20 years ago. In the 20 years since 1998, for example, London has acquired a 'metro mayor', the Jubilee Line extension, the Millennium Dome, Oyster ticketing, the congestion charge, the Overground, and the Olympics site. So by 2040, many individual improvements will be made and many neighbourhoods have been transformed. The cities that do best will be the ones that focus on vibrant innovation, a rich culture and strong governance."