September 30, 2014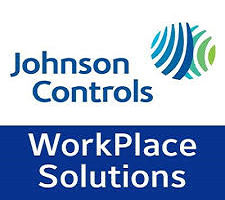 Facilities services provider Global Workplace Solutions (GWS) is to leave the Johnson Controls portfolio following the parent company's decision to concentrate on manufacturing, engineering and product-based, rather than services-based businesses. GWS, which provides facilities, corporate real estate and energy management, has been part of Johnson Controls' portfolio for more than 20 years, and currently manages more than 1.8 billion square feet of corporate real estate. "We have a strong reputation in the market, an incredibly talented team of employees, and a portfolio of long-standing high-quality clients," said John Murphy, vice president and president, GWS. "Our business has only just begun to realize its full potential. With a new owner we will have access to the capital and resources required to continue to strengthen our business and be a formidable force in the market."
GWS will continue to be a close partner to Johnson Controls as both a supplier and a customer.
"The global facilities management outsourcing market is very healthy and continues to grow," said Alex Molinaroli, chairman and CEO, Johnson Controls.
"GWS is a strong business and a leader in its market with tremendous potential to grow. As we've focused on it this past year to understand what is needed to win long-term, it is clear that GWS is really an exclusively service-based business and not core to our manufacturing, engineering and product-based portfolio. This is a win-win all around."
Johnson Controls has retained Bank of America Merrill Lynch as exclusive financial advisor to assist in the initiative, and says it will know more about timing after it identifies potential buyers. In the meantime the company says it is committed to working through the process as quickly as possible to ensure minimal disruption to the business.