October 9, 2013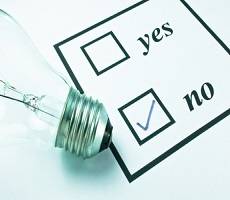 The British Institute of Facilities Management (BIFM) and the National Energy Foundation (NEF) have announced a joint survey exploring FM professionals' experiences and expectations of improving the use of energy in the buildings. Both organisations hope the findings, which will be made available in a report in January 2014, will identify new areas of focus and shed light on how FM professionals are tackling the gap between actual and predicted energy performance in the buildings for which they are responsible. According to Lucy Black, Chair of BIFM's Sustainability Special Interest Group (SIG), the survey should help identify areas where barriers persist, and FM knowledge is strongest or needs further support.
Kerry Mashford, CEO of NEF commented: "Improving the use of energy in buildings has a major financial and environmental impact, regardless of sector or type of organisation.  Facilities Management professionals are uniquely placed to influence the extent and type of energy consumed when buildings are in use, often having to navigate through the less than perfect circumstances they have inherited."
The deadline for completing the survey is 25 October 2013 and anyone involved in facilities management is invited to participate.