May 17, 2022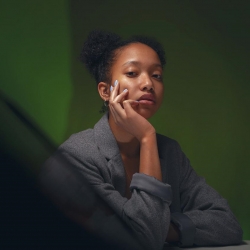 New research from LinkedIn claims to highlight a potential impending 'flexidus' amongst women in the UK workforce, with 52 percent saying they've considered leaving, or have left, their role due to a lack of flexibility. According to the research, a perceived lack of flexibility at work is having a significant impact on women's careers. Of the women who have left a job because of a lack of flexible working, more than one in five (21 percent) say their career progression has been hindered, and 25 percent decided to take a career break as a result.
This comes despite 80 percent of UK businesses saying they've improved their workplace policies since the pandemic to offer employees greater flexibility – exposing a clear disconnect. This is further reflected by the fact that nearly three-quarters (73 percent) of hiring managers believe that employees are largely satisfied with their company's flexible working offering, and another 78 percent say their company offers employees enough flexibility for them to balance personal commitments outside of work.
When it comes to preferred flexible working options, the top three most helpful policies according to women surveyed are: 1) flexible start and finish times (74 percent), 2) increased annual leave/holiday allowance (71 percent), and 3) a four-day working week determined by employees (68 percent). The research also highlighted a desire from women to have the ability to work remotely on set days determined by employees (61 percent), compared to 48 percent of men.
Nearly two-thirds (65 percent) of hiring managers note that women have become more confident to ask for greater flexibility since COVID-19. A further 28 percent have observed more men requesting flexible working options since the pandemic.