September 6, 2016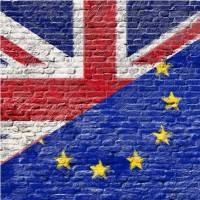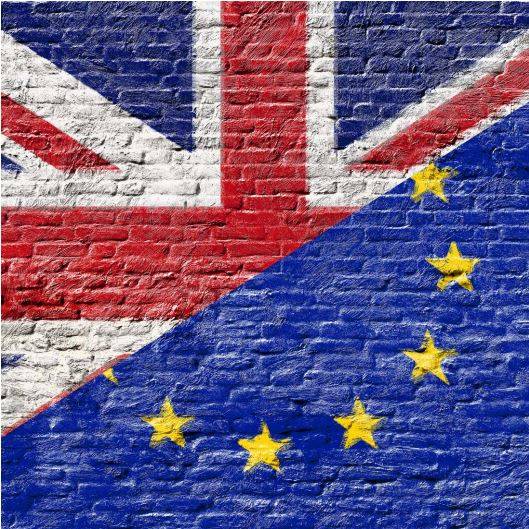 Blink and you'll miss some news item on Brexit, so here's just some of the stuff we've picked up on the last few days. It's hard to imagine that any of these stories might be woven into some sort of coherent narrative, especially when the Prime Minister has yet to announce any details or timescales for the UK's mooted withdrawal from the EU, if not the Single Market. Some of the ifs and buts are laid out in this excellent blog, but the reality is that nobody really knows what will happen and, as the writer suggests, the UK may not have the expertise to deliver a coherent withdrawal anyway. In the meantime, there appears to be some sense that business is returning to normal. The key CIPS/Markit survey of business confidence has bounced back both quickly and strongly and there are other signs that not all is doom and gloom. That said, there are clear signs that overseas partners are spooked amid the uncertainty even though the still low Sterling exchange rate continues to make the UK attractive.
Business confidence returns (ish)
Following its dramatic fall in the immediate aftermath of the Brexit vote in July, business confidence in the UK's service sector rebounded in similarly spectacular fashion in August according to the Markit/CIPS UK Services PMI survey. The August study found that services output and new order levels both rose.  The Markit/CIPS UK Services Business Activity Index, where readings above 50 signal growth, was 52.9 in August, compared with 47.4 in July, representing a record month-on-month increase. This follows a record drop on 4.9 points in July to a 7 year low. New business increased in August at the fastest rate in four months. Job creation, new clients, more export business linked to the weak pound, higher domestic tourism and returning confidence following disruption from the Brexit vote, were all linked to increasing demand, according to the survey.
David Noble, CIPS group chief executive struck a note of caution in saying: "Business optimism ricocheted back to pre-Brexit levels, reassured by market stability and clients bringing dormant projects back to life. Whether this steadiness continues will largely depend on the sector's reaction to the UK government's approach to the Brexit negotiations as the sector keeps one eye on business as usual and one eye on possible obstacles ahead."
Japan fires a warning shot
Japan's government has issued a fifteen page public letter to the UK and EU warning of the ways in which Brexit might result in the country's firms withdrawing investment and moving their European head offices out of Britain and onto the European mainland. The strongly worded missive says that Japanese firms such as Nomura, Nissan, Hitachi, Honda and Toyota might want to move "if EU laws cease to be applicable in the UK".
The letter pulls no punches but it does at least point a way ahead, but only if the negotiations over Brexit are conducted well and maintain the UK's commitment to the Single Market and other EU legislation. It says: "there are numerous Japanese businesses operating in Europe, which have created 440,000 jobs. A considerable number of these firms are concentrated in the UK. Nearly half of Japanese direct investment intended for the EU in 2015 flowed to the UK. We strongly request that the UK will consider this fact seriously and respond in a responsible manner to minimise any harmful effects on these businesses."
Overseas investors see the UK as attractive but remain cautious 
According to a new survey of international investors' attitude to UK property, undertaken by JLL, 72 percent of overseas investors see the fall in sterling as an opportunity to invest in the UK. 27 percent of those surveyed said that it was an immediate opportunity, with 45 percent agreeing but planning to wait. The survey was conducted amongst JLL's global investor client base to gauge sentiment into UK commercial property post the EU referendum result.
63 percent of those surveyed are not planning on making any changes to their investment strategies until a new UK and EU relationship is drawn up, although a significant minority of 25 percent said that they would reduce allocations to the UK in the near term.
55 percent expected that while occupier demand may decrease as a result of Brexit in the short term, it will bounce back.
Investors perceive alternative sectors, such as healthcare and student housing, to be least exposed to Brexit, along with logistics and Central London retail, while the Central London office market is regarded as more exposed in the short term.
39 percent believe that London will remain the entry point for the majority of investors only if the UK has access to the single market, while 35 percent feel that London will remain the entry point for the majority of investors regardless of the new relationship.
Commenting on the findings, JLL UK CEO Chris Ireland said: "The survey shows that some investors are very much keeping their powder dry until they see more details of a new agreement between the UK and the EU. Investment turnover has reduced in the immediate aftermath of the referendum, but we continue to see robust demand from private overseas investors in particular. Larger institutional investors are taking a more cautious approach and will need time to evaluate market sentiment. This will impact liquidity for larger lot sizes in the near term, but pricing will continue to be supported by record low long term interest rates and the depreciation of the pound."
Ben Burston, Director in JLL's Research team added: "Notwithstanding short term volatility, London remains firmly in the sights of global investors looking to build their allocations to real estate over the long term, and a deep pool of equity capital stands ready to step in when signs of stability emerge."
Brexit may increase demand for flexible office space
Serviced office and coworking space provider The Office Group has seen a revenue increase of 62 percent in its financial results for 2015 and claims that Brexit may turn out to be a good thing for its business. The group turned over £54.3m in 2015, compared to £33.6m in 2014. During the year it acquired over 390,000 sq ft of new office space in London and has plans to keep adding to its current portfolio of 33 buildings. "We believe that the uncertainty caused by Brexit could well increase demand for flexible office space," said The Office Group's chairman Lloyd Dorfman CBE in a statement accompanying the financials. "This is a really positive set of results. The business is growing at a rapid rate as we see increasing demand for flexible office space. It has expanded by over five times in the past six years. We are now at over one million square feet."