September 26, 2023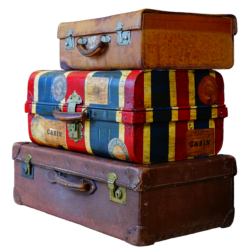 The UK government has purchased land for the permanent site of the new Darlington Economic Campus as a key part of its so-called levelling up programme. The Darlington Economic Campus (DEC) was established in August 2021 and currently houses 674 government staff. McLaren Property has now sold its option on a 7,926 square metres site on Brunswick Street in Darlington to the Government Property Agency for a permanent base for the Treasury's second headquarters and Department for Business and Trade.
Construction of the new government hub will begin in October 2024 and is expected to be completed in 2026. The government claims the hub will help grow the economy in the region with 1139 roles committed to Darlington, and 674 relocated to date. The move of Civil Service roles to Darlington is expected to generate approximately £30 million per 1,000 roles relocated in economic benefits for the town, down to increased footfall and spending from staff.
The levelling up programme will see 22,000 roles move from London by 2030 and is part of ensuring that staff working in government are closer to the people and communities that they serve.
This new site will provide more capacity for civil servants to work from at least eight different government departments. Alongside the Treasury, the Campus will house teams from the Department for Business and Trade, the Department for Levelling Up, Housing and Communities, the Department for Culture, Media and Sport, the Office for National Statistics and the Competition and Markets Authority. They will be working alongside the Department for Education who already have a base in Darlington.
The building will accommodate over 1,400 civil servants in a 'highly sustainable, interoperable working environment'. The building  will be designed in line with the Government Workplace Design Guide. Once complete, it will offer an effective mix of flexible work spaces to support accessibility, neuro-diversity, collaboration and wellbeing, along with refreshment hubs, home zones and meeting rooms.
Recruiting for the DEC is progressing well with several departments currently based in Feethams House, the interim DEC's interim home. Civil servants based in the interim facility will relocate to Brunswick Street on completion of the new building, and Feethams House will be used to support the wider DEC alongside Bishopsgate House.