August 29, 2018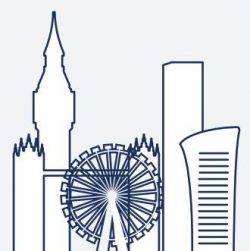 London has joined 18 other cities around the world, including Paris, New York and Tokyo, in a landmark commitment to make all new buildings operate at net zero carbon by 2030. Regulations and planning policy will also target existing buildings to make them net-zero carbon by 2050. Net zero carbon buildings are buildings which reduce all energy use as far as technically possible, with remaining demand met through renewables. The commitment has been orchestrated by C40 cities, a global group of major cities committed to delivering on the most ambitious goals of the Paris Agreement at the local level. As city authorities do not have direct control over all the buildings in their area, the commitment includes a pledge to work together with the private sector as well as state and regional governments to drive the transformation. This pledge from cities is part of the World Green Building Council's Net Zero Carbon Buildings Commitment for businesses, cities, states and regions.
At the UK level, earlier this year, UKGBC co-ordinated an open letter to the Secretaries of State at MHCLG and BEIS calling for the 2030 target to be adopted nationally. The letter was signed by over 50 influential business leaders from across the construction and property industry.
UKGBC's Chief Executive, Julie Hirigoyen, who also serves as a Commissioner for the London Sustainable Development Commission said: "This commitment from a powerful group of cities across the globe is arguably the strongest indicator yet that, in the absence of policy leadership from national Governments, it is city regions that are showing true leadership by stepping-up to take action on climate change.
"Here at UKGBC we're working with a number of UK cities to help them bring forward strong environmental policy in their regions. But a long-term commitment to net zero carbon buildings at the national level is crucial if we are to stand a chance of delivering against our emissions reduction targets under the Climate Change Act 2008."
Cities making the commitment have agreed to:
Establish a roadmap for the commitment to reach net zero carbon buildings
Develop a suite of supporting initiatives and programmes
Report annually on progress towards meeting the targets and evaluate the feasibility of reporting emissions beyond operational carbon (such as refrigerants)
Full details of the commitment and the cities signed up are available here.