April 22, 2021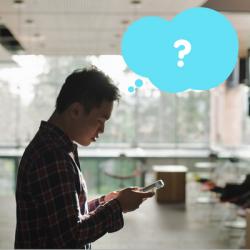 New research by employee engagement and culture app, Totem, claims that 54 percent of workers feel it has been harder to build relationships with colleagues while working from home. The results demonstrate the difficulty many have faced over the past year, with 58 percent also saying that remote working has made joining a new company harder.
The new report, titled, Forgotten hires: how to get onboarding right, which surveyed 1,000 UK-based employees who started a new job in the last 10 months about their onboarding and remote working experiences.
The data also suggests a desire and understanding within the British workforce about the value of the office, with 61 percent believing that they will be able to build better relationships with colleagues once offices reopen. The report from Totem highlights the challenges that new employees have faced, with over three quarters (77 percent) of workers preferring to be onboarded in the office, rather than remotely.
Younger people more likely to struggle with remote onboarding
The research suggests that younger workers have found certain aspects of working from home more difficult than experienced, older professionals. More than three in five (62 percent) of 18 to 24-year-olds mentioned that working from home made it harder to start a new job, compared with 53 percent of workers aged over 35-years-old.
"Business and HR leaders now have an opportunity to reframe and reimagine how their company and office should run."
With some employers already sending people back to the office and with the working from home rule to be relaxed come June, there are obstacles ahead for many who have only ever worked remotely for their company. One respondent worried that they may "feel like an outcast when we go back to the office," showing the delicate balance that businesses, teams and individuals will have to work through when offices open again.
Marcus Thornley, CEO and founder of Totem comments: "It's fascinating to see and understand the full effects that working from home has had on employees over the past 12 months. Understanding and addressing the challenges that many have faced in starting new jobs and developing relationships remotely within the workplace is crucial as businesses begin to open offices up again.
"It's clear that workers are now looking to return to the office, be that in a hybrid format, as they understand the full value and positives that the office environment creates. Business and HR leaders now have an opportunity to reframe and reimagine how their company and office should run, and its essential they listen to and respond to their people's views to inform these changes rather than making assumptions about how employees would like things to operate."
Image:Totem