January 26, 2017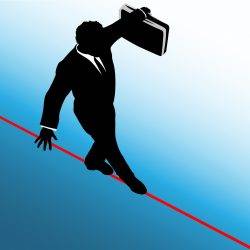 Three quarters of UK employers (76 percent) expect economic conditions to be more challenging in 2017 compared to 2016 and there are signs that the jobs market is slowing, claims the Recruitment & Employment Confederation (REC) latest JobsOutlook survey. Employers intending to increase their permanent staff headcount within the next three months has reduced to one in five (21 percent), down from 24 percent reported last month. Similarly, demand for permanent staff has reduced in all sectors except health & social care and education. More positively, despite harsh economic conditions, businesses remain self-confident with three quarters of employers polled (74 percent) saying that their business will perform better this year compared to last year. Skills shortages remain a challenge for businesses however, as half of all employers (50 percent) anticipate a shortage of suitable candidates for some permanent roles this year. Employers anticipate that roles in engineering & technology, health & social care, and hospitality will be particularly affected by skills shortages.
REC Chief Executive Kevin Green says: "Employers know that choppy waters lie ahead but are confident they can tough it out. The jobs market has performed better than expected since the referendum. Businesses have held their nerve and we need this resolve to continue as fresh challenges arise in 2017.
"Hirers are already finding it difficult to fill vacancies and this will intensify. The UK is at near-full employment and the available talent pool is shrinking. Economic volatility could make individuals more hesitant about moving jobs this year, which would add to the problem.
"With the government confirming that employers will have to contend with new immigration controls when we leave the EU, organisations in sectors which are reliant upon workers from Europe will have to adapt quickly to survive. It's difficult to see how the NHS will cope when access to nurses from Europe is curtailed.
"Likewise, businesses in construction, agriculture, hospitality and manufacturing will need to face up to harsher conditions in 2017 and beyond."