September 8, 2020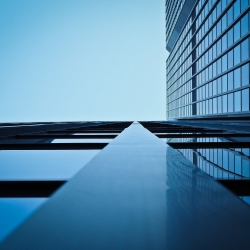 According to a new independent survey of over 500 senior business decision-makers, nearly three quarters believe COVID-19 will result in more UK businesses downsizing to smaller office spaces in the coming 12 months. Most also say they value the office and will be more focused on its strengths as part of the shift. The data from property developers Accumulate Capital claims to show how the COVID-19 pandemic has affected UK businesses and their commercial property needs.
The research suggests that almost two-fifths (37 percent) of decision-makers said their business is planning to relocate to a smaller commercial space in the next year. With there being less emphasis on employees working from the office, the same number (37 percent) are looking to relocate to a new location with cheaper rent.
Half (50 percent) of businesses admitted their preferences for commercial premises have changed. The majority (58 percent) believe working from home will become more commonplace, while 45 percent of businesses do not see a situation where all their employees will be working in the office at the same time.
Accumulate Capital's research also revealed that 57 percent of businesses will still rely on a physical workspace in order to network and collaborate with partners and prospective clients.
"Today's research demonstrates just how COVID-19 is affecting both the UK's businesses and its commercial real estate market", said Paul Howells, CEO of Accumulate Capital. 2As a result of the pandemic, businesses clearly no longer look at offices and commercial property in the same way, which will have significant implications for property developers and commercial landlords.
"The increase in remote working will likely see businesses look to smaller, more flexible workspaces. The days when a company would own or rent an office with a desk in it for each and every member of staff are coming to an end – in reality, this trend was already taking shape, but the coronavirus crisis has greatly accelerated it."