September 8, 2020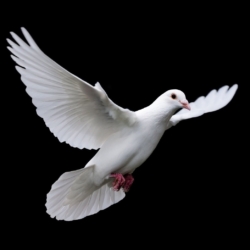 It has been a rough year for business. Many organisations have had to evolve their operating models overnight, go to great lengths to keep their people safe and build entirely new ways of working to ensure they can stay afloat. A lot have had to fast forward five years into the future in a few months – and that's no mean feat. 
One area where companies have really had to pay attention during COVID-19 is to their frontline workers. Often some of the least engaged employees within their company – with just 14% feeling connected to their HQ last year – frontline workers have been some of the most exposed during the pandemic. With this group unable to take advantage of the remote work options offered to HQ colleagues, or in many cases even access company email, organisations from transport, retail, healthcare and more have been re-evaluating how they can connect with the people on their frontline. 
People want genuine communication from their employers
In a pandemic, communicating well with frontline staff is not just 'employee engagement' or 'good for business' – it's a health and safety imperative. COVID-19 forced many organisations to realise their frontline workers are an essential audience they have to serve if they want to keep their people and customers safe. This means providing access to the latest company regulations, health guidance, procedures and leadership updates. And not in the quarterly company magazine, but in real-time. 
For many companies, this has meant turning on new tech. Collaboration platforms that require little training have enabled information to reach the frontline instantly during the pandemic, often where it hasn't before. Take Virgin Atlantic for example – they were able to deploy Workplace's Knowledge Library feature in under a day to ensure their employees could access need-to-know information – government regulations, company policies, FAQs – in one place. 
But there's not just a tech question at play here. When frontline staff are putting themselves at risk and operating under uncertainty, a corporate email update won't cut it. People want genuine communication from their employers, and we've seen leaders using new formats like live video to share news transparently and get real-time questions and feedback. It's these companies, who are honest with their frontline and encourage honest feedback, that will earn the trust of their employees for the long-haul.?? 
The future of frontline comms 
The last few months aren't an anomaly. Employees working in the field or on the frontline will remain pivotal to the COVID-19 response for many months to come – whether that's enforcing social distancing rules in supermarkets or on planes, or helping to cure patients in hospitals. Organisations will need to continue to listen, check in and put these employees at the centre of their operating strategies in order to reopen (and stay open) in a way that protects staff and customers. 
But even beyond that, the fact remains that frontline workers are how customers interact with a business. There's a clear opportunity for organisations to apply the frontline lessons learned from the pandemic and level the playing field across the organisation.? 
Let's face it, there's plenty of great talent in your organisation that works outside of HQ. The only way you're going to keep and nurture that talent is if you can provide a consistent employee experience for all, ensuring every person in the organisation has access to leadership, colleagues and company news.
Main mage by David Schwarzenberg