April 4, 2017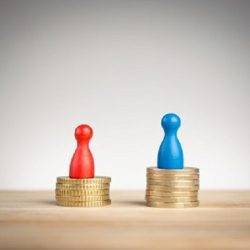 UK employers are unprepared for gender pay gap reporting legislation, with more than a third (32 percent) failing to review salaries across genders to safeguard against pay discrimination. This is despite the fact that the Equality Act 2010 (Gender Pay Gap Information) Regulations 2017 come into force later this week (6th April) which will require UK companies with more than 250 staff to keep records of gender pay and bonuses. Totaljobs' survey of 4,700 employees and 145 employers found that 82 percent of companies are not reviewing their gender equality/equal pay policy and 58 percent don't have salary information available across roles and genders. Little more than half (53.1 percent) of employers feel "very confident" that salaries are equal across the genders. While employers will be required to keep salary records, the research showed men are currently more likely to receive a bonus than women and typically receive more. In the past year, 43 percent of men received a bonus of £2,059, on average, versus 38 percent of women, who, on average, received £1,128.
The division does not end there. Nearly a quarter of women (23 percent) feel men are paid more for the same role while just 44 percent of women feel both genders receive equal pay, compared to 58 percent of men. Women appear to feel more inclined to move jobs to increase their salary – when it comes to negotiating pay, 75 percent of women admit they don't feel comfortable asking for a higher salary, even though 75 percent say they do expect a higher salary if they move roles.
John Salt, director, totaljobs said: "Gender Pay Gap Information reporting is a fantastic step taken by the government to address the issue of gender pay inequality and encourage employers to explore necessary reforms for a fair and inclusive remuneration structure. It's imperative that we act now, especially when our research showed 51 percent of employers don't coach or prepare their management on equal pay and gender equality.
"The remuneration decision-making process needs to be made more transparent – pay decisions should not be kept to the confines of top management and board meetings. Our research found 26 percent of men and 31 percent of women don't know how their company makes decisions on salary and pay rises.
"This information should be readily available. This legislation forcing the review of pay structures could be the internal reflection organisations need to avoid future discrimination and effect positive cultural change."