June 18, 2021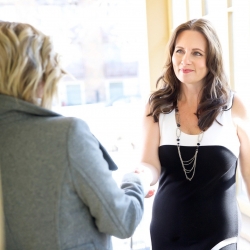 According to its latest whitepaper 'Recruitment, retention, and culture: assessing the pandemic's impact', Cendex claims that 81 percent of HR professionals believe the war for talent has become more competitive over the last 12 months – this is likely to be a result of businesses looking to bounce back post-pandemic, upping their recruitment thus giving employees the pick of the market.
Although the pandemic has brought more attention to flexible working and working from home policies – with almost one in three (30 percent) organisations saying their employees place benefit and reward packages ahead of salary – pay remains the number one priority amongst employees.
Within sectors where the competition for talent has been traditionally tight this sentiment is especially felt with over half (56 percent) of employees in the IT & Telecoms industry citing pay as the most important factor for candidates. This figure rises to 60 percent in sales and marketing and 67 percent in the legal industry. Surprisingly 57 percent of those in the charity sector said the same.
"With recovery top of the agenda, it's vital to have the right talent on board"
However, the challenge doesn't just lie in attracting the right candidates, businesses also have to contend with retaining their top talent too with over half of employers (59 percent) expecting an uptick in resignations as staff are lured elsewhere, whilst almost a third (32 percent) are expecting to see more resignations in 4-6 months. 30 percent of those surveyed also noted that employees are demanding more money because the war for talent is in their favour.
Despite its importance for both candidates and employees alike, over four in ten (42 percent) organisations do not benchmark their salaries.
Scott Walker, Managing Director at Cendex notes: "With recovery top of the agenda, it's vital to have the right talent on board with a team that is motivated to work hard and help achieve your goals. For every organisation, it's people are the key to its success."
Image by Sue Styles