July 13, 2017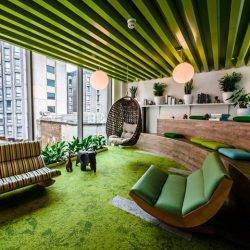 In May, the Wall Street Journal reported that IBM had announced that it was obliging a significant number of its staff to give up on remote working and instead move back to corporate offices, many of them regional hubs. Although we had been aware of the change in policy since February, the issue only went viral as a result of the WSJ story. Comparisons were quickly made with Yahoo's poorly received decision to summon staff back to its corporate HQ in 2013 and commentators expressed dismay that such a major corporation would be willing to return to the command and control structures of a previous era, especially given its sector and track record of encouraging flexible working. What such commentary missed was a particular nuance of the story that might suggest this is more of a continuation of existing IBM policy than they have been given credit for.
In 2008, IBM announced that it had reduced its global office footprint by 78 million square feet, three quarters of which had been sold off for a net gain of nearly $2 billion. The main driver of this divestment was the large number of people who were no longer working full time in one of the firm's offices. At that time, the last for which we have data, 40 percent of its 400,000 employees did not work in a traditional office.
This is where the most recent decision to ask people work in a regional centre gets interesting. IBM is ostensibly doing it to encourage people to collaborate better, and there is plenty of evidence to suggest that physical proximity is an important component in the way people interact and share ideas. That is why many of the world's tech giants invest so much in remarkable office environments even though they own the rights to technology that could make them redundant. In this context, there is some logic to IBM's decision, and indeed may not be the widely reported reversal.
Earlier this year, IBM announced that it had taken up all the space at a WeWork office at 88 University Place in New York. IBM is set to move up to 600 employees to the location, a building that will be owned, designed and managed by WeWork. In doing so, the technology giant will become one of the first major corporations to occupy a large office as a service. As we suggested elsewhere, this may represent the new normal for many office occupiers, especially when coupled with flexible working policies.
This shift will only hasten the role of space as a service in the corporate real estate market and accelerate change in regional markets as coworking escapes its association with the gig economy and tech hubs in major cities. According to a study by Cushman & Wakefield, coworking space accounted for 8.8 percent of office take up in London in 2016 and that is at a time when it is still the preserve of smaller firms and before major occupiers follow the lead of pioneers like IBM.
A recent CBRE survey of large global occupiers found that more than 40 percent of respondents are using or considering shared workplaces, with a small, but growing, segment focused on coworking specifically. The two main drivers for this change are the desire to offer workers an experience at work and the drive to keep down costs.
The latter point is often is characterised as something that is only of concern to smaller enterprises, but larger firms are clearly starting to take note, especially those located in some of London's eye wateringly expensive districts.
Not that this is only an issue for firms in London. This year, at least at least 200,000 square feet of new co-working space is expected to be opened in central Manchester city centre. In an interview with the Manchester Evening News, Jonny Rosenblatt, managing director at coworking provider Headspace Group said that he expects space as a service to dominate the city's property market in the near future. "We can expect to see several hundred thousand sq ft of new co-working floorspace in Manchester before 2018. The higher end of the co-working market – of the kind we're providing – could be as much as 30-40 percent of the total," he said.
The talk about coworking in cities like Manchester is still at the stage it was in London a couple of years ago, primarily focussed on start-ups and specific sectors. Yet IBM's decision on the use of space as a service as part of a network of regional centres opens up an intriguing new possibility on top of the opportunities it suggests exist to occupy offices in a new way and across a number of locations.
What if, far from marking a return to a previous era, IBM is pioneering a new approach that will not only transform the way we occupy space but also the UK's cities?
_______________________________________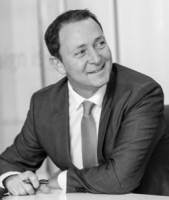 Gary Chandler is the CEO of office design and fit-out firm Area