December 2, 2013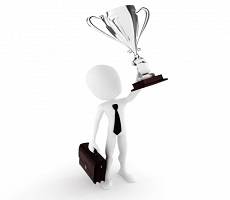 Medium-sized businesses (MSBs) are making a significant contribution to jobs and growth across the UK. Between March 2010 and March 2013 they have created 185,000 jobs, a 4.1 per cent increase compared with 1.9 per cent by large companies and 2.8 per cent by small firms. New CBI research published today shows that despite only accounting for 1.8 per cent of the UK private sector, MSBs, which employ between 50-499 people and have a turnover of £10-100 million, now employ 4.7 million people across the UK – 16 per cent of the total UK workforce. The CBI has launched #MSBMonday to boost recognition for MSBs and is calling on local government and policy makers to do more to recognise and support medium-sized businesses as their local champions.
Over the March 2010 and March 2013 period their total turnover increased by more than double that of other firms: 7 per cent, compared with 3.2 per cent for large companies and 2.9 per cent overall. They generate 23 per cent of total private sector revenue and their contribution to the UK economy is estimated to be over £300 billion GVA (gross value added). Looking ahead, the majority (82%) of MSBs expect the UK economy to improve over the next 12 months and 88 per cent expect their own business situation to improve.
John Cridland, CBI Director-General, said: "The UK's medium-sized businesses are the unsung heroes of our economy and have done much of the heavy lifting to drive the UK recovery.
"Despite making up less than 2 per cent of the private sector, they now employ 185,000 more people than in 2010 and contribute more than £300 billion to the economy.
"This hugely positive picture is reflected up and down the country where MSBs are major local employers, in many cases helping to offset public sector job losses during the downturn.
"These firms are optimistic and want to make the most of the recovery. With the right help from the Government their future growth potential could be even greater.
"With better access to a range of growth finance options, improved training and research support, and help to break into new exports markets – these firms could be worth an extra £20 billion to our economy by 2020."
A selection of medium-sized business case studies can be found on the Local Champions page