May 18, 2020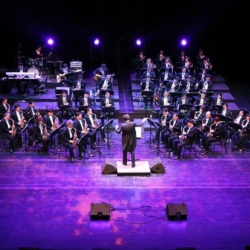 Until recently, the phrase 'What's neurodiversity?' was a question I was frequently asked, often accompanied by a bit of a nervous stare. Fortunately, this is now changing, and thanks to continued research, community activism and representation in the media, people leaders now understand that neurodiversity means a unique talent to be tapped – not something to be avoided.
While people leaders know ND employees can deliver huge benefits, they're falling short on practical approaches that truly support these very same employees. If employers want an inclusive culture that thrives alongside and actively supports the aims of the business, they need to implement thorough and tailored strategies that nurture staff with ND characteristics.
Yet the numbers tell a striking story. My business contributed to Universal Music's Creative Differences ND handbook, and some of the stats within are eye-opening. Namely:
82 percent of creative businesses don't have an ND approach that's different to disability.
75 percent don't have policies in place for ND employees.
But 96 percent believe there's a huge benefit in fostering an ND-friendly workplace.
Clearly, there's a disconnect here, because an ND-friendly workplace can do wonders for your business.
Employers are ever-keen to foster a creative environment, so it's hardly a surprise that ND traits are so sought-after. For example, take the employment of autistic people, who are now actively being hired for their ability to deeply focus – it means certain tasks, such as data analysis and programming, can be delivered to a higher standard, more quickly.
The fear of the other
Still, there are employees who fear being 'othered'. 40 percent of workers in the tech industry haven't disclosed their ND traits. With this in mind, leaders have a responsibility to value ND workers' skills while not pigeonholing them – for example, it would be erroneous to suggest every person with ADHD will flourish in a creative role.
For that reason, understanding the nuance of and having empathy for ND is key.
For the worker who experiences triggers from noise and high-pressure social environments, after works drinks can be unsettling
Of the business leaders polled, 60 percent felt there's a lack of awareness and understanding towards ND in the workplace. Perhaps because they see a shortage of experienced senior managers – 71 percent agreed that experienced, senior managers are lacking in understanding how to support ND colleagues.
The result of this is that ND workers' emotional and functional requirements aren't being addressed. While businesses clearly fall short here, they can start by displaying empathy.
Take something as seemingly simple as 'after-work drinks'. Inviting, yes? For the worker who experiences triggers from noise and high-pressure social environments, it's unsettling – the dread that comes with it could even cause them to retreat and leave the business all together. Talent, gone.
To build deeper understanding and empathy, businesses could do well to appoint a dedicated ND specialist who understands all the ways Neurodiversity can show up in the workplace. They can also appoint specific ND mentors who can support individual employees who struggle to cope in environments that aren't adjusted to their needs.
It can be challenging to initiate ND policies without being sure of the condition – as mentioned, not all workers will disclose. However, by implementing specific training schemes for leaders, businesses can build a supportive and understanding environment that tells employees it's safe to be themselves.
Embracing diversity
From there, it's all about making workplaces ND-inclusive, from recruitment to day-to-day.
To wholly welcome ND, businesses could reconsider their recruitment practices. Current formats are simply not fit for purpose. The skills that can make ND characteristics a benefit to the team are buried under timed quizzes, spell checkers and overwhelming, rigid interviews.
But something as easy as creating a flexible alternative to the intense 'Tell us about yourself' slot can bring ND skills to the surface. Perhaps invite interviewees to share projects in lieu of this – it's a great way to allow people to flourish in different ways.
Getting into the day-to-day, social culture in the office is often considered a natural component of the modern workplace. However, when the office radio is loud and ND workers are in the crossfire of multiple conversations, tics and anxiety can be triggered. It's not about working in deathly silence – it's just taking these needs into consideration. Lower the volume. Offer quiet spots and hot-desking. Allow different working hours – earlier or later in the day.
One efficient, practical strategy is to recommend a biography from all employees that addresses their specific working styles. By doing this, you not only prevent othering, but you also create an inclusive working environment for all – including those people who just so happen to be ND.
This all requires awareness programmes across the board, from juniors to CEOs – everyone needs an understanding of what ND workers face in order to change their behaviour.
When you boil it down, it's simple. Tailor work to individual needs to create inclusive environments – diversity is no good without inclusion. It's not about favouring ND individuals or focusing every facet of your business on them. It's about putting equity for all. From there, the business, and the people within, benefit. New ideas, new roles, new perspectives. Every single day.
As David Joseph, chairman of Universal Music, so neatly explained in Creative Differences: 'There's a recognition that world-changing ideas come from people who think differently.'
I couldn't agree more.
Main image: Yunje5054