August 31, 2017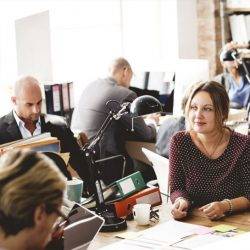 New data protection legislation – due to come into force next year will lead to a boost in recruitment, claims new research from Robert Half UK.  Two-thirds (66 percent) of CIOs say they will hire additional, permanent employees to cope with the introduction of the EU's General Data Protection Regulation (GDPR). The new data protection legislation will reshape the way organisations approach data privacy, providing the public with more visibility into data breaches. As organisations concentrate on compliance initiatives, demand for permanent project managers (33 percent), business analysts (26 percent) and data protection officers (26 percent) that oversee how data is processed, will increase. A further 64 percent of CIOs will hire temporary or interim staff to ensure they have the highly-skilled talent in place to manage the change in data management and reporting. The type of role that businesses are recruiting for with GDPR will vary according to company size. Overall, 16 percent of SMBs see GDPR as a concern, compared to 12 percent of large business. SMBs are more likely to hire project managers (32 percent) to help with compliance while larger organisations are placing a greater focus on recruiting data protection officers (33 percent).
With the legislative change drawing closer, businesses are recognising that a combination of soft and technical skills is key for the long-term implementation of GDPR. Knowledge of analytics (44 percent), regulation and compliance (39 percent), and project management (38 percent) will be imperative in implementing the changes. Strategic thinking (39 percent), communication skills (39 percent) and attention to detail (31 percent) are also required to ensure that compliance professionals can act as business leaders and play an effective role in influencing data practices and policies.
"GDPR is the latest piece of legislation to evolve the compliance and regulatory landscape in the UK and across Europe," explained Phil Sheridan, Senior Managing Director at Robert Half UK, UAE and South America.
"As demand for candidates with the required technical and project management skills reaches fever pitch, business should seek out those with the transferable skills required to ensure compliance. While GDPR certified practitioners are in short supply, project managers and business analysts with experience in MiFID ll and SOX, among others, with have the requisite skills to support, particularly on an interim and project basis."