December 10, 2013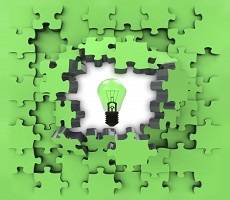 The British Institute of Facilities Management (BIFM) has published new guidance on energy management for facilities managers. The Energy Audits Good Practice Guide presents good practice for some of the important energy management procedures, ranging from developing an energy policy to deciding which improvements to make. It is designed to enable facilities managers to compare the results of an energy audit with good practice in both energy use and energy related procedures in order to manage their organisation's energy costs. Part of the BIFM's series of Good Practice Guides providing practical guidance for facilities management professionals the Energy Audits Good Practice Guide, which is supported by Hoare Lea, also includes practical tips and considerations for improving energy use, managing energy costs, and protecting the environment.
Jacqueline Gillman, Product Development Manager at BIFM said: "This latest Good Practice Guide shows how the procedures defined by the facilities manager for day to day operation have a significant impact on a building's energy performance. With energy costs looking set to increase again it provides practical insight on issues surrounding usage and the cost implications. Therefore, we believe it will provide excellent and useful and timely guidance to our members as well as others working in the wider industry."
Ian Durbin, Partner at Hoare Lea said: "Hoare Lea are delighted to have been involved in the production of this Good Practice Guide on Energy Audits. Clear and practical guidance to allow facilities managers to understand where their buildings' energy use is going, control it and then reduce it is more important now than ever. Increased energy costs, stretched supply capacity in the network and stringent carbon reduction targets all point to the need to improve energy use in buildings. This guide is a great place to start that process."
The Energy Audits Good Practice Guide part of BIFM's efforts in helping facilities management professionals deliver outstanding FM and define best practice in energy management. Good Practice Guides are available for BIFM members as part of their membership benefits. FM professionals that are not BIFM members are able to purchase the GPGs for £19.99.
To download this new guide and other practical guidance, click here.