December 9, 2016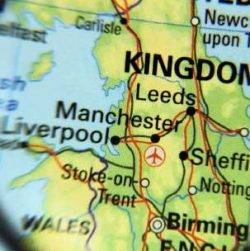 Major companies including Barclays and Vodafone were among more than 40 leading businesses, universities and business networks which pledged their support and backed the promotion of the Northern Powerhouse economy during a 'partnership' conference held in Liverpool yesterday (8 December 2016). The North has over one million businesses, seven international airports and four of the world's top universities, the conference heard. Its economy was worth £304 billion in 2014, similar to the whole of Belgium, while last year employment growth in the North East was the fastest in the UK. To help support the initiative a new dedicated Northern Powerhouse website has been launched to share the latest news, views and opportunities for established businesses and new investors. In addition, a Northern Powerhouse Partnership Programme aims to encourage businesses to focus on the key strengths and areas of development across the North – from connectivity to transport, skills to science and from culture to devolution.
Northern Powerhouse Minister Andrew Percy said: "We are determined to back business growth across the Northern Powerhouse to create an economy that works for everyone. We have some of the best businesses and talent in the world.
"Our new dedicated Northern Powerhouse website allows potential investors to see what fantastic opportunities there are in the North and showcase all it has to offer."
This new website will:
champion the success of those in the Northern Powerhouse including local businesses, councils, universities and others
encourage interested businesses to join the Northern Powerhouse 'partner programme' and pledge their support for the North
encourage investment by identifying opportunities across the North with figures showing investment from abroad shot up by a quarter last year – a rate twice the national average
Find out more here.