December 11, 2019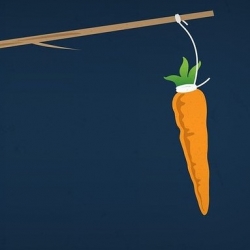 Fewer than 10 percent of UK CEOs have financial incentives in place to be environmentally friendly in their business practices and thus tackle the climate change emergency, according to new research from Vlerick Business School. In fact, the researchers found that only 6 per cent of UK CEOs have in their bonus a KPI focusing on the environment, and less than one per cent have long-term incentives focused on this area.
This research comes from Xavier Baeten, a professor in reward and sustainability at Vlerick Business School and director of the school's Executive Remuneration Research Centre, alongside Vlerick researcher, Bettina De Ruyck. The study examined the pay levels, habits and incentives of CEOs and CFOs in 899 major European companies. The main focus of this was on the STOXX 600 – a stock index of the 600 largest firms across European countries, including 159 UK firms.
Analysis of data on the 159 UK companies by the researchers revealed that over 90 per cent of CEOs were given no financial incentive to focus on climate change, sustainability or environmental initiatives. UK CEOs had more incentives – both short-term and long-term – focused around income, revenue and profit, employees, customers, safety, innovation and shareholder return.
Professor Xavier Baeten said, "There is a general consensus in business, certainly among larger firms, that there is a climate crisis and that different stakeholders have to play a role in becoming part of the solution. They now understand how their practices are impacting the environment, and are actively looking to implement initiatives that focus on being more environmentally friendly. However, our research shows that for the overwhelming majority of UK firms, there is no incentive for the top CEOS to enact these environment focused initiatives and policies".
No long term incentive (apart from the obvious one)
Long-term incentives are a much more significant part of the remuneration package in the UK compared with other countries
The collated data also shows that though the majority of UK firms have included a least one non-financial KPI into their bonus plan, only 21 per cent of UK CEOs had a long-term incentive that was not related to the profit of the company or returns for shareholders. Long-term incentives are a much more significant part of the remuneration package in the UK compared with other countries meaning that, according to the researchers, UK CEOs are much more strongly steered towards uplifting the share price compared with other countries. Even though this is the ultimate measure of firm value in the long term, performance shares, a popular part of UK CEOs remuneration package, could very easily lead to sub-optimal behaviour in terms of addressing climate change and other issues.
Professor Xavier Baeten also said; "Though there is a clear lack of these environmental KPIs, it would not be effective for governments to look to impose these KPIs to firms. It would be much more effective and beneficial if firms think about exactly how the climate crisis will affect them and then look to first develop a sustainability strategy focusing on what are for them the most important topic of this, taking into account their business. Then, after identifying these, firms can select the relevant KPIs to include in CEOs remuneration".
The researchers also found other results about UK CEOs in comparison to their European colleagues, including UK CEOs earning significantly more than their colleagues in Belgium, Netherlands, Scandinavia and South Europe and long-term incentive grants being much bigger in the UK compared with rest of Europe. Despite this, 42 percent of UK CEOs have actually had a decrease in their packages over the last three years – with FTSE 100 firm CEOs' median remuneration dropping to €3.9m from €4.3m in 2016.