January 29, 2019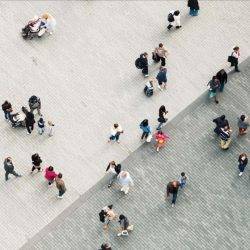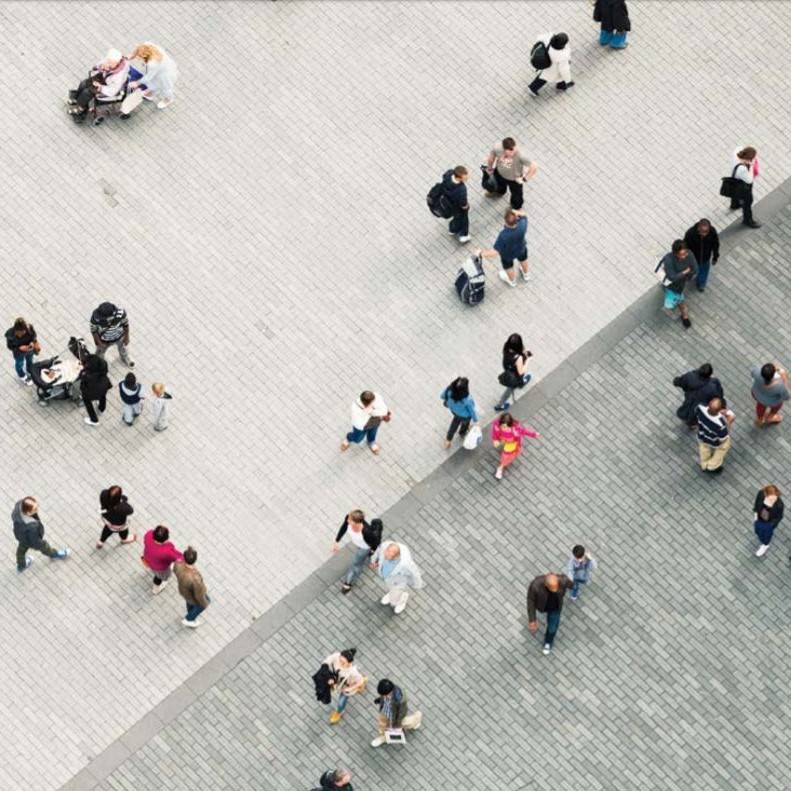 The UK's cities, and especially those in the North of England have borne nearly three-quarters (74 percent) of all real-terms local government funding cuts in the last decade despite being home to just 54 percent of the population, according to Centre for Cities' annual Cities Outlook 2019 report – the Centre's annual health check on UK city economies. This is equivalent to a reduction of £386 per city dweller since 2009/10, compared to £172 per person living elsewhere. Cities Outlook 2019  reveals a clear geographical divide in where cuts to cities have fallen, with the top five worst affected cities all located in the North of England.
Cities in the North of England on average saw their spending cut by 20% compared to 9% for those cities in the South West, East of England and South East, excluding London.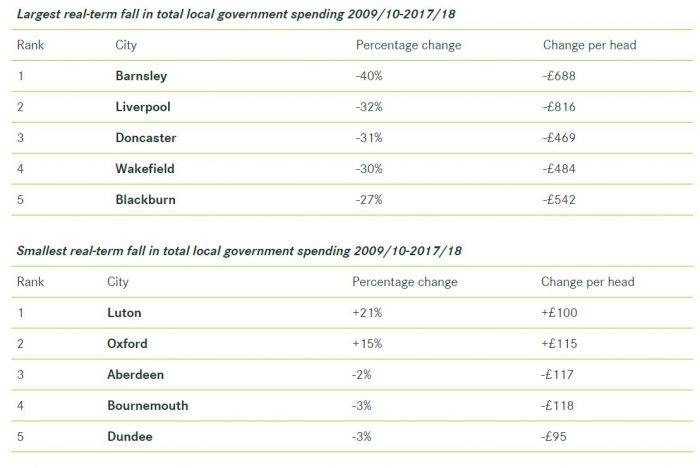 Barnsley is the city that has been hardest hit by austerity in percentage terms, with a 40% reduction in its day-to-day council spending since 2009/10. And Liverpool saw the deepest cuts per resident, with an £816 reduction to council services' funding for every person living in the city.
Worryingly the cities least equipped to absorb the loss of central government grant have been hardest hit. Cities in the North of England tend to have weaker economies and are more reliant on central government funding. Therefore, they are less able to raise money locally, for example through council tax increases.
The growing demand for social care has added to the squeeze on cities' finances. A decade ago, just four cities out of the 62 spent the majority of their budget on social care, now half of them do. If this pattern continues, the only role for many councils will be to provide social care.
Cities have been able to make do with less by becoming more efficient, but reductions in funding and the increase in demand for social care have meant cuts to other services, with planning and development spending falling by 41% across all cities.
Cities Outlook 2019 urges the Government to use the Spending Review to ensure that its promise to end austerity fully applies to local government, and in particular to cities.
Andrew Carter, Centre for Cities Chief Executive, said: "Cities drive our national economy and, while austerity has improved local government efficiency, its sheer scale has placed public services in many of our most populated cities under huge pressure. Cities Outlook 2019 shows that the cities most affected are economically weaker and have been less able to absorb the loss of central government funding.
"Councils have managed as best they can but the continued singling-out of local government for cuts cannot continue. There is a very real risk that many of our largest councils will in the near future become little more than social care providers. Fairer funding must mean more funding for cities.
"If, as the Prime Minister has said, austerity is coming to an end then the Spending Review must address the financial challenges facing cities. But this does not just mean more money. Giving local authorities more power to decide how they raise and spend funds, providing more flexible multi-year budgets and reforming the way social care is paid for also need to be urgently introduced."