November 1, 2016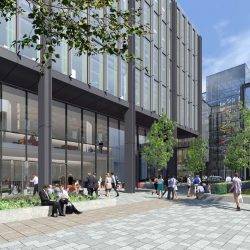 Contrary to the rather less positive outlook predicted for the whole of Scotland, office occupier take up in Edinburgh is on course to defy gloomy Brexit predictions, following a steady third quarter of 2016, according to new statistics published by JLL. In total, 134,462 sq ft of office space, spanning 44 deals, was transacted in Edinburgh between July and September, only marginally down on the previous quarter. Reflecting the rapid growth of Edinburgh's booming TMT sector, tech companies have accounted for 30 percent of all Edinburgh office take up so far this year, followed by Professional Services at 21 percent. Total take-up for the year to date (Jan – Sept) reached 570,000 sq ft, just 5 per cent behind the transacted space recorded at the same point in 2015, a year which saw the capital's highest take up since 2001. Responding to the rise of Edinburgh's tech sector landlords are carrying out refurbishments aimed at appealing to this upcoming market, including Edinburgh's largest single office building at One Lochrin Square and Greenside, a refurbishment proposed by the Chris Stewart Group.
81 per cent of all transactions were less than 5,500 sq ft, with only one deal in excess of 22,000 sq ft. Notable occupier deals in Q3 include Cirrus Logic taking a further 22,572 sq ft at Quartermile 4, Intergen taking over 10,000 sq ft at 81 George Street, and HSBC occupying a further 8,966 sq ft at 6 Lochside Avenue. JLL was involved in all 3 deals.
Demand for Grade A is now at a premium as vacancy rates continue to fall, with the  supply of office space in Edinburgh remaining severely constrained with vacancy rates across the city down to 4 percent. Grade A is particularly stretched with new Grade A vacancy rates now under 1 percent.
Continuing the story of previous years, new Grade A development remains scarce, despite the record low vacancy rates. Quartermile 3, which completes in December 2017, and 2 Semple Street, earmarked for early 2018, remain the only two new developments under construction in the Capital.
While the doomsday commercial property scenarios have not materialised, JLL still expects caution to prevail amongst occupiers, developers and investors, making the 2017 market extremely difficult to predict.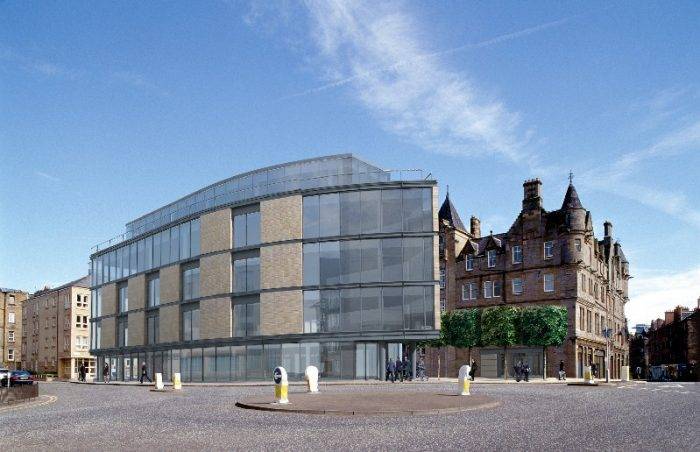 Geoff Scott, Associate Director, JLL said: "Four months on from the EU referendum, it's clear that the occupier market in Edinburgh has remained resilient in spite of a vote for Brexit. There continues to be strong demand for city centre locations and space in excess of 20,000 sq ft. Encouragingly, the number of new enquires increased by 20% over the last quarter, despite overall take up dropping slightly.
"Our research shows that there is still a significant level of live requirements seeking space over 20,000 sq ft over the next few years, and we are confident that a number of larger requirements currently under offer could push take up for the year close to or in excess of what was achieved in 2015.
"The vacancy rate of new Grade A across the city is currently under 1% and will only be bolstered once the next wave of developments are completed towards the end of 2017. In the city centre especially, supply is severely constrained and this is driving occupiers to review their options well in advance of any lease events, particularly those looking for Grade A accommodation over 30,000 sq ft which is now very scarce."
"While the market remains strong, our own experience also tells us that many occupiers, developers and investors, remain cautious about what the future holds as we near ever closer to formal Brexit talks. With much of the detail still unknown, making accurate predictions regarding the future health of the commercial property market remains extremely difficult."