October 31, 2016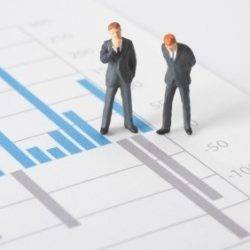 Demand for office space following the Brexit outcome remains flat according to RICS latest UK Commercial Market Survey 2016; and while the overall UK Commercial property market is showing some signs of a return to a more positive mood post-EU referendum, this has been driven mainly by the industrial sector. London and Scotland are lagging behind the rest of the UK, with Scotland seeing the sharpest drop in headline demand with 24 percent more chartered surveyors seeing a fall during Q3. In the capital, demand fell for the second consecutive quarter with offices seeing the most significant dip (22 percent more respondents reported seeing a fall in demand for London office space). Anecdotal evidence suggests that political uncertainty is still having an effect on both these markets. And the survey also found that respondents from German cities have seen enquiries from UK-based firms and expect there to be an increase in relocation away from Britain over the next two years.
Speaking at the launch of the latest survey held at at Barclays, North Colonnade, Canary Wharf, RICS' Chief Economist Simon Rubinsohn  gave an overview of the additional question in the survey which asked whether there was any evidence of firms looking to relocate from the UK in response to the EU vote. UK-wide there was relatively little evidence from respondents that businesses are already looking to relocate.
Simon Durkin, Head of UK Research, BNP Paribas Real Estate commented on the results: "My initial response to the survey is that it is not surprising … and relatively upbeat figures are what we expected given positive survey and activity data.
"With regards to Brexit, we have to consider the referendum impact over the next few years rather than Brexit having been and gone, there is a long way to go…there's political risk that surrounds us as high as I can remember in particular with the upcoming American and European elections.
"We need to be aware of all the other risks in the marketplace but this could point to an upside for the UK offering relative stability."
Over 30 percent of respondents in Poland, Germany and Ireland reported that they have already received enquiries from companies looking to relocate part of their business away from Britain. A smaller, but not insignificant, share of contributors in Spain, the Netherlands and France also reported seeing such enquiries since the vote in June. Going forward, around three quarters of respondents across these nations expect there to be an increase in firms moving away from Britain and into Europe.
Said Simon Rubinsohn : "The latest results suggest that the commercial market has subsequently settled down, which is broadly consistent with much of the other macro news flow that has emerged over the past few months. In particular, the rebound in our occupier demand indicator suggests that for at least the time being, the UK economy is proving relatively resilient.
"Interestingly, the feedback we have received was noticeably more cautious in Scotland and parts of London, but despite this, our results do suggest that the drop in the pound is encouraging foreign investors to show interest in the market particularly in the capital."
Click the link to access the RICS UK Commercial Market Survey