May 18, 2018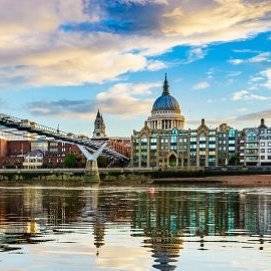 Central London commercial offices under offers are at the highest point in the last 12 months and take-up is ahead of 2017 levels compared with this point last year, new data from CBRE has shown.  Central London office take-up for April 2018 stood at 547,900 sq ft, largely driven by pre-letting activity. Office take-up for the year to the end April 2018 was 4 percent higher than the corresponding period in 2017, standing at 3.4m sq ft. Take-up was boosted by 139,600 sq ft of pre-letting activity. Over the last 12 months, the business services sector has represented the largest proportion of take-up at 32 percent, driven by a large number of deals to flexible office providers. Take-up in April was dominated by the creative industries sector, accounting for 44 percent of take-up. The banking and finance sector (26 percent) and the business services sector (21 percent) also represented notable proportions of take-up in April.
The largest deal of the month saw KKR pre-let 57,200 sq ft at 18/19 Hanover Square, one of the largest off-plan pre-lets in the West End on record. The second large deal of the month saw DK UK (part of Penguin Random House) acquire 45,200 sq ft at One Embassy Gardens, Nine Elms, which is currently under construction. The number of commercial office spaces under offer reached their highest level since May 2016, increasing by 16 percent to 3.6m sq ft.
Said Chris Vydra, Head of City leasing at CBRE: "The diversity of occupier types taking space demonstrates London's broad appeal and occupier confidence can be seen in the high levels of pre-letting activity, often with long lease terms.  We expect demand to remain resilient as we head further into the year."
At the end of April 2018, under offers in Central London were 27 percent up on the 10-year average of 2.9m sq ft. The largest unit under offer at the end of April was at 5 Merchants Square, where 159,200 sq ft of sub-let space is under offer to a confidential occupier.