February 24, 2015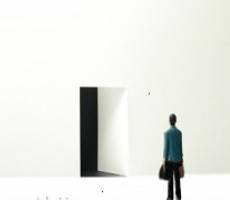 Just under a third of employees are planning to switch employer soon, with Gen Y most likely to leave, finds a new report, "Finders Keepers? Exploring How to Source, Hire and Retain the Best Talent". The research from recruitment firm Quarsh claims that 10 percent of employees are searching for a new opportunity at the moment, and a further 20 percent will be looking for a new role within the next three months. Because one third (35 percent) of those currently looking expect to still be working for their current employer in 12 months' time, the report warns that management need to focus not just on hiring, but also employee engagement. The report claims that organisations seeking to engage and retain their current workforce need to focus on offering an 'employment experience' that stretches beyond the 'tangible' elements of the job, such as salary.
The survey of 500 white collar UK workers, found that those most likely to be considering to switch employer are staff from the Generation Y demographic, with 12 percent indicating that they are actively seeking a new job now, and those that earn under £20,000 (15%). Over three quarters of employees not actively on the job market would also be keen to move if they were either approached (54%) or if the offer was right (23%).
Yet despite the number of people open to new opportunities, organisations are failing to impress candidates, with less than half (44%) of those currently job hunting rating the quality of the first impression created by employers as either 'good' (41%) or 'excellent' (3%).
Lucy James, Director at Quarsh, said: "These findings underline what a fantastic opportunity employers have at the moment to win some of the best talent in the market, but only if they approach candidates in the right way.
"This means creating an exciting value proposition and great careers. Get that wrong and employers risk not only hiring poorly but also losing some of their own talent to competitors."
Enjoyable and stimulating work topped the list of motivating factors, closely followed by having a sense of pride in the employer and the importance of a quality leadership team.
Julie Tindale, Head of HR Transformation at Whitbread, commented: "Becoming a beacon for talent requires any employer to be as candidate and employee focused as they are with their customers, striving to deliver the same levels of satisfaction and loyalty."
For more information or to download the report in full, click here.