July 23, 2019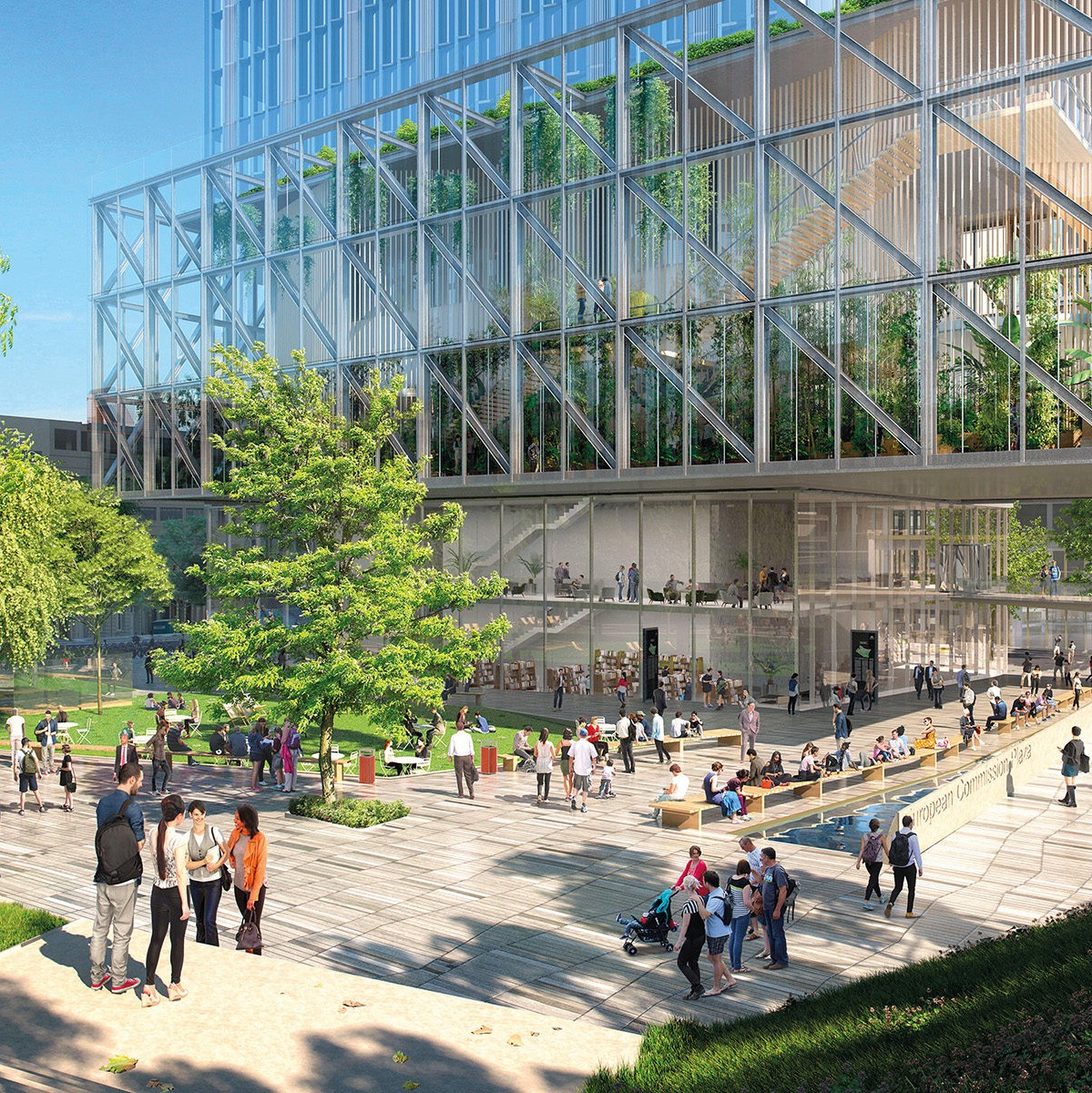 The London studio of designers Perkins+Will working with Madrid-based architects Rafael de La-Hoz has won the competition to design the new European Commission offices in Brussels. The consortium's design was chosen over nine other entries from international teams in a blind competition for the project. The winning team will oversee the creation of the new complex, which is designed to reinvigorate the central European Quarter of Brussels in line with the plans of the local authorities. Alongside the new European Commission offices, which will house more than 5,000 people, will be public and retail space, a public gallery and landscaped gardens for staff, visitors and the local community.
The winning design was selected by a jury of architects and then approved by the European Commission, on the grounds of it offering a future-proofed, resilient and innovative solution to replacing its offices that currently stand on the site. The new buildings are expected to generate 50 percent lower CO2 emissions and consume 70 percent less energy than the Commission's existing offices. By concentrating staff in modern and more efficient buildings the Commission expects to generate savings compared to renovating its existing buildings, or renting alternative office space elsewhere in the European Quarter.
The designs were also commended for the contribution the project will make to the ongoing upgrade of the European Quarter. By combining offices with facilities accessible to the wider public like restaurants, shops and public spaces with green areas, the project will contribute to the livelihood of the neighbourhood and will attract more visitors and residents of Brussels to this part of the city.
Steven Charlton, managing director of the London studio of Perkins and Will, said: "We are delighted to be working jointly with Rafael de La-Hoz to deliver a new heart for European democracy. This project will compliment some of the great work being undertaken by the Development Corporation of the Brussels-Capital Region, and we very much see people and public realm being at the heart of this project. Major urban renewal projects are once in a generation opportunities to help places evolve and it is vital that such projects are sensitive to the history and heritage of their surroundings, while also providing the best environment possible for people to live and work. We believe that with technology and wellbeing far up the architectural agenda, there is a huge opportunity to drive forward new standards in sustainability and wellbeing."