April 19, 2015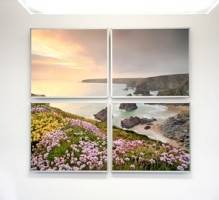 Employee wellbeing, productivity and privacy are hot topics in the workplace right now and AgileAcoustics think they have a unique solution to drive this forward. The company, based on campus at the University of Bradford has developed a range of acoustic panels that use plastic bottles destined for the scrap heap to make offices around the world more pleasant places to work. About 18 months ago they developed a 'shaped' wall print made from recycled plastic bottles, and raised £13,000 on Kickstarter. Shortly after Stuart Jones, the Founder met with a Commercial Interior Designer who loved the prints and advised him to look at the acoustic performance. Jones quickly set to researching the prints acoustic performance, and shortly after decided to develop a spin-off product with class-leading acoustics performance.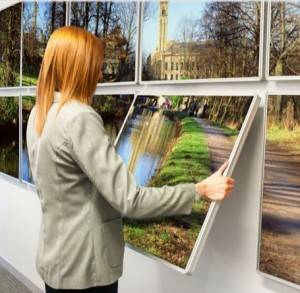 In January 2015 AgileAcoustics was born and has already received significant interest from global corporate companies and Government Departments. Jones commented, "We have been developing products using recycled materials since 2007 so it makes us very proud to be using discarded plastic bottles in this way".
Each acoustic panel is made from circa 70 of the 50cl sized bottles and the company are hoping to recycle millions in the coming years. The panels have been tested and classified as 'Class A' noise absorbers.
Jones also points out, "Our original product idea started out as a piece of art so our panels look like an art installation". And he thinks acoustics and aesthetics combined will be a huge hit.
Will they drive employee wellbeing and make people more productive in the workplace? Initial feedback from the employees of a global pharmaceutical company has been universally positive so far. A small scale survey shows that they feel it's working to improve sound quality in their meeting rooms and they would like to see more of the same.
We are sure our sector will watch their progress with interest.
For more information contact
Stuart Jones, Founder/CEO, AgileAcoustics.co.uk
Tel: 01274 23 80 21
Email: hello@AgileAcoustics.co.uk
Web: www.AgileAcoustics.co.uk