January 13, 2014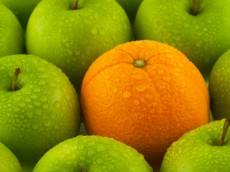 Today marks the beginning of the three month public consultation by the recently formed International Property Measurement Standards Coalition as the organisation seeks to develop standardised way of measuring commercial, domestic and retail property. Formed in May of last year, the IPMSC includes many of the world's leading property institutions including the Royal Institute of Chartered Surveyors (RICS) from the UK. The primary aim of the new body is to remove disparities between local property measurement standards by developing globally accepted standards to allow occupiers and investors to make better decisions about property. Research from Jones Lang LaSalle claims that currently a property's floor area can vary by up to 24 percent depending on how it is measured.
The causes of such wide variations cited by the IPMSC include that in the Middle East floor measurements might include "hypothetical areas", in India floor measurements can include off-site carparks and common areas, and in the United States some property is measured by the amount of air-conditioned space used.
The three month public consultation period ends in April and the aim is to have a freely available set of standards later this year, when the real work starts in terms of getting the standards adopted.
The IPMSC is comprised of the following organisations:
 American Society of Farm Managers and Rural Appraisers (ASFMRA)
Appraisal Institute (AI)
Asia Pacific Real Estate Association (APREA)
Asian Association for Investors in Non-listed Real Estate Vehicles (ANREV)
Asociacion Professional de Sociedades de Valoracion (ATASA)
Italian Real Estate Industry Association (ASSOIMMOBILIARE)
ASTM International
Australian Property Institute (API)
Building Owners and Managers Association International (BOMA International)
China Institute of Real Estate Appraisers and Agents (CIREA)
Commonwealth Association of Surveying and Land Economy (CASLE)
CoreNet Global
Council of European Geodetic Surveyors (CLGE)
Counselors of Real Estate (CRE)
European Council of Real Estate Professions (CEPI)
International Consortium of Real Estate Associations (ICREA)
International Federation of Surveyors (FIG)
International Monetary Fund (IMF)
International Real Estate Federation (FIABCI)
Japan Association of Real Estate Appraisers (JAREA)
National Society of Professional Surveyors (NSPS)
Open Standards Consortium for Real Estate (OSCRE)
Property Council of Australia (PCA)
Property Council of New Zealand (PCNZ)
Royal Institution of Chartered Surveyors (RICS)
Seocovi SP (SECOVI)
South African Property Owners Association (SAPOA)
The Appraisal Foundation (TAF)