May 1, 2018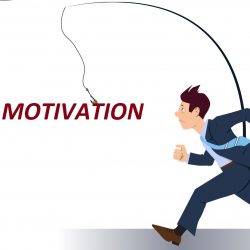 More than a quarter of managers (27 percent) in British companies would likely accept a salary cut to work for a company that has a clear purpose beyond profit a new report claims.  A third (32 percent) would actually consider leaving their job if a greater purpose was unclear, while more than half (53 percent) would if their company's values and purpose didn't align with their own. The YouGov survey, commissioned by Danone UK, highlights the importance of having a defined company purpose that marries commercial success with social progress.  The findings support a new report by not-for-profit think tank Tomorrow's Company and Danone UK, that explores the importance of having a purpose beyond profit in helping companies to prosper in the face of workplace challenges created by an uncertain world. The Courage of their Convictions is built from interviews with senior leaders from within some of the UK's biggest purpose-driven brands, including Danone, John Lewis, Mars, Philips, Tata Consultancy Services and Unilever.
Echoing the report conclusions, the YouGov survey suggests that managers who focus on salary over purpose could be overlooking other important non-monetary factors of job satisfaction that derive from being part of a purpose-led business culture. The statistics show purpose-led company staff are more positive, more engaged and have greater career confidence – key findings when employee engagement levels are causing consternation at consistently low levels3.
Companies that are…
Purpose-led
Non-purpose-led
I say more positive than negative things about my company…
81 percent
40 percent
I feel engaged and committed to my work
89 percent
59 percent
Which factors do you think negatively affect employee engagement at your company?

Stress caused by managerial pressure on short-term results…
The disappearance of traditional career paths and promotions…
Stress caused by a poor work-life balance…

24 percent

29 percent

41 percent

44 percent

43 percent

55 percent
A potential challenge for businesses is that only 55 percent of the managers in the survey believed it was their role to embed a purpose beyond profit mind-set more widely across the organisation.
Liz Ellis, HR Director at Danone UK & Ireland, comments: "If an organisation fits the personal values of an individual and gives them a sense of purpose, people will naturally contribute both within their role and to the wider business.  The on-going job for companies like ours is two-fold: to ensure that the purpose is clear, meaningful and relevant to all, and to empower people to make a difference. "
Mark Goyder, founder of Tomorrow's Company and the report's author, adds: "We have just seen Facebook run into major difficulty because it has shown that its main motivation has been profit, growth, and share price rather than serving customers and society. In this report you will find companies, both young and old, which are adapting to society's needs and prospering because they have a purpose beyond profit."
Key assertions from the Courage of their Convictions report include:
Purpose, values and relationships are at the heart of business success, and are critical for companies to be resilient in our tumultuous social and economic environment;
Purpose enhances an organisation's licence to operate, by generating trust and enhancing brand reputation;
A clear purpose supports organisations' talent, recruitment and retention programmes, by creating a positive people-centric company culture, and longer-term learning and career development prospects for staff;
A purposeful approach to leadership is important for a company's long-term economic performance, as well as for building investor confidence.
The report identifies five key stages that the organisations studied go through as they build from a strong purpose to a more agile and enduring organisation. It concludes with an agenda for action for others who would like to follow in their footsteps. It is very important that while companies work through these five steps, they enable and welcome public scrutiny of how aligned their stated purpose is with their actual performance. To be a genuinely purpose-led business, you must practice what you preach; there can be no gap between what you say and what you do.